YOUR TAILOR-MADE ACCESSORY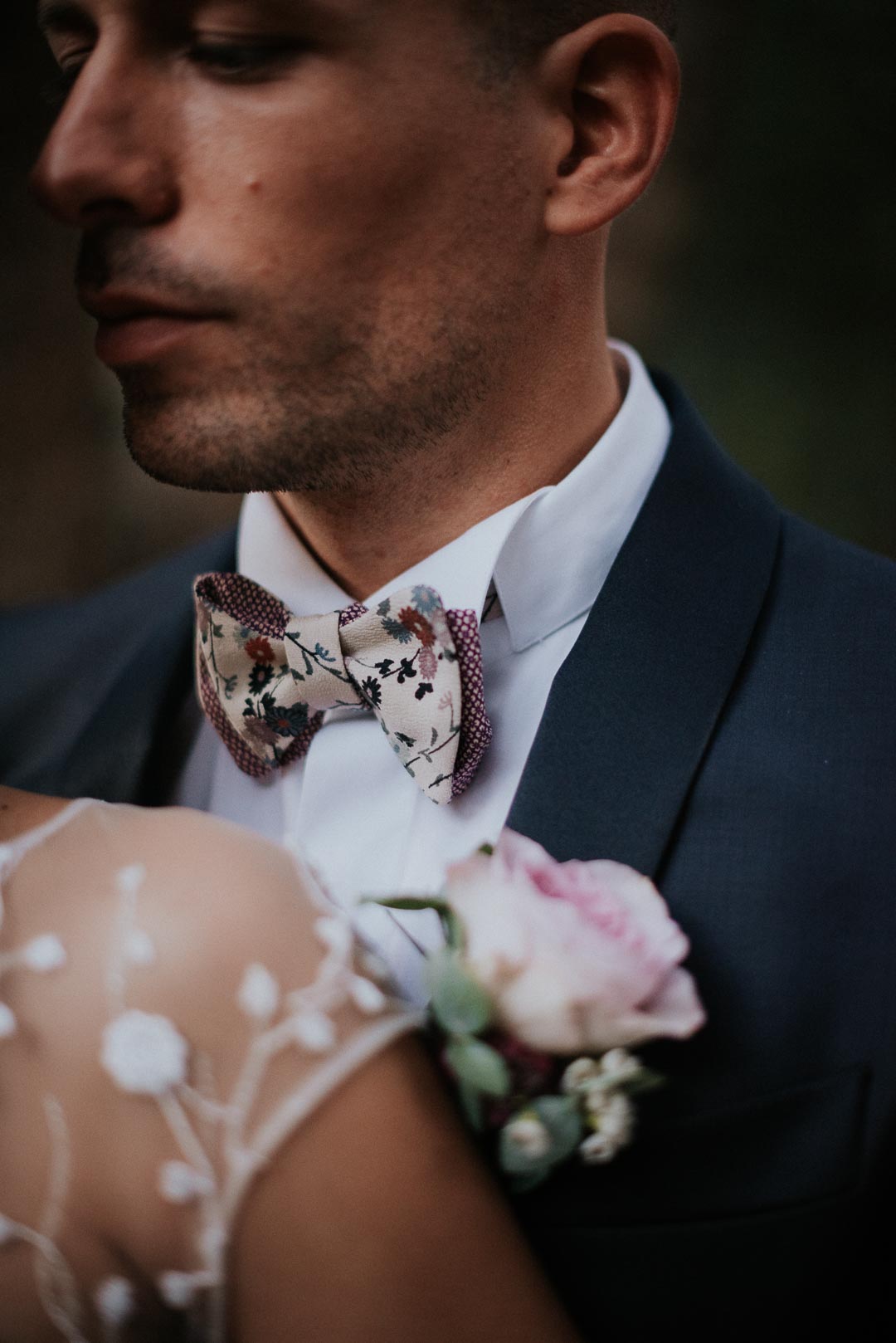 Looking for a custom accessory for your needs?
Do you want a bow tie with a custom print or a clutch bag with embroidered initials?
Banderari completes the outfit of your ceremony with accessories designed specifically for you and for all your loved ones.
Starting from your needs we print your ideas on fabric.
Solutions to make unique a wide range of accessories such as bow ties to tie or ready-to-wear, ties, cufflinks and straps in fabric, pocket handkerchiefs, button and tuxedo band.
Ogni creazione prende forma da uno studio che parte dalle richieste del cliente ponendo la massima attenzione ad ogni minimo dettaglio.
The package is executed scrupulously and strictly by hand, as in the most classic Italian craftsmanship tradition using materials of the highest quality carefully selected according to your needs.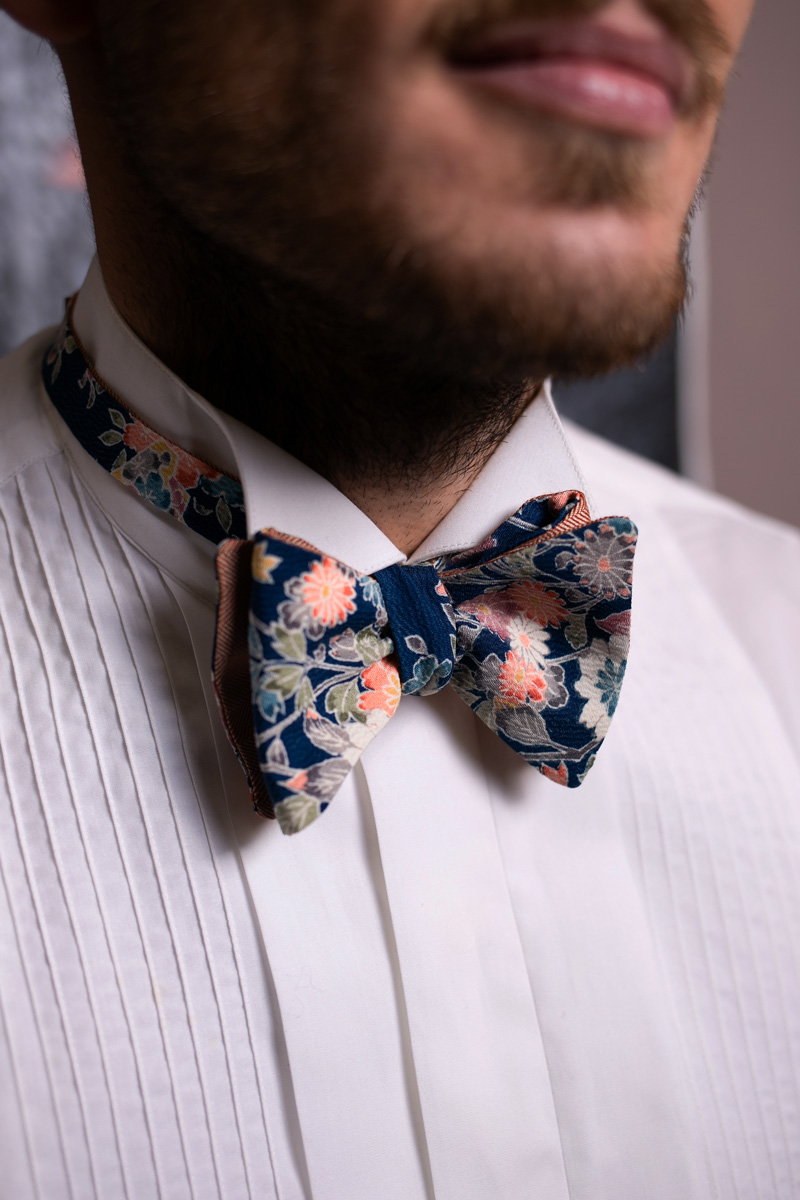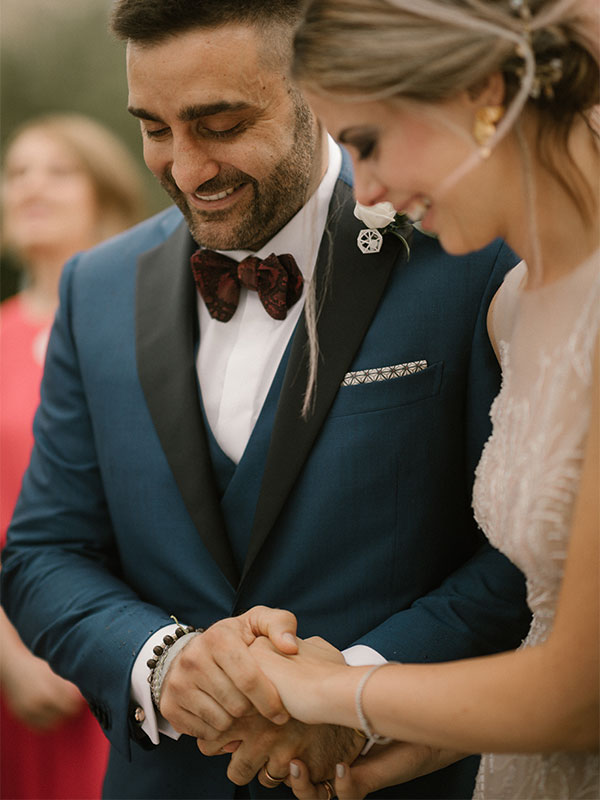 To feel comfortable on your wedding day.
All the attention of the guests is directed to the bride and groom and the eyes are on them throughout the day.
The choice of the accessory of the groom is so important that of the wedding dress and very often more difficult since the variety of models available for him is definitely less.
That's why choose the experience of a tailor-made accessory.
Choosing a custom Banderari accessory, you can follow step by step the realization of the accessory that will accompany you in one of the most important days of a lifetime.
With our experience we will guide you in the choice of model, fabric and weft to be really unique and special on the day of the fateful "yes".
In the desire to combine tradition and innovation, Banderari allows you to pack accessories starting from the high quality printing on the fabric of completely customized patterns.
Solutions able to make the man elegant and at the same time to stand out in different occasions thus giving the possibility to create an unmistakable gift for a special occasion.
Banderari, thanks to the experience gained in the ceremony and wedding sector, is able to design custom prints in line with the moodboard palette of their event.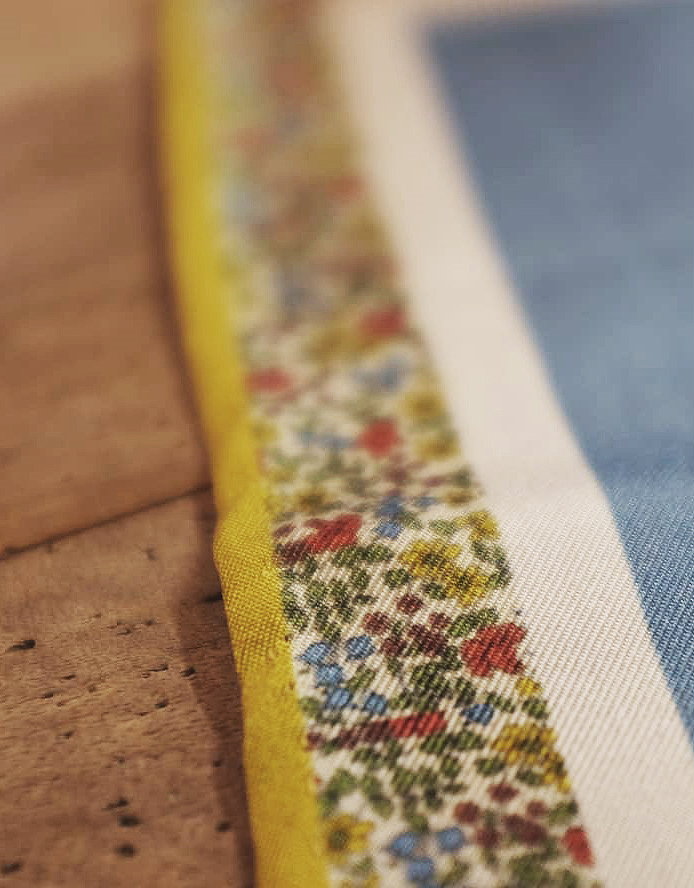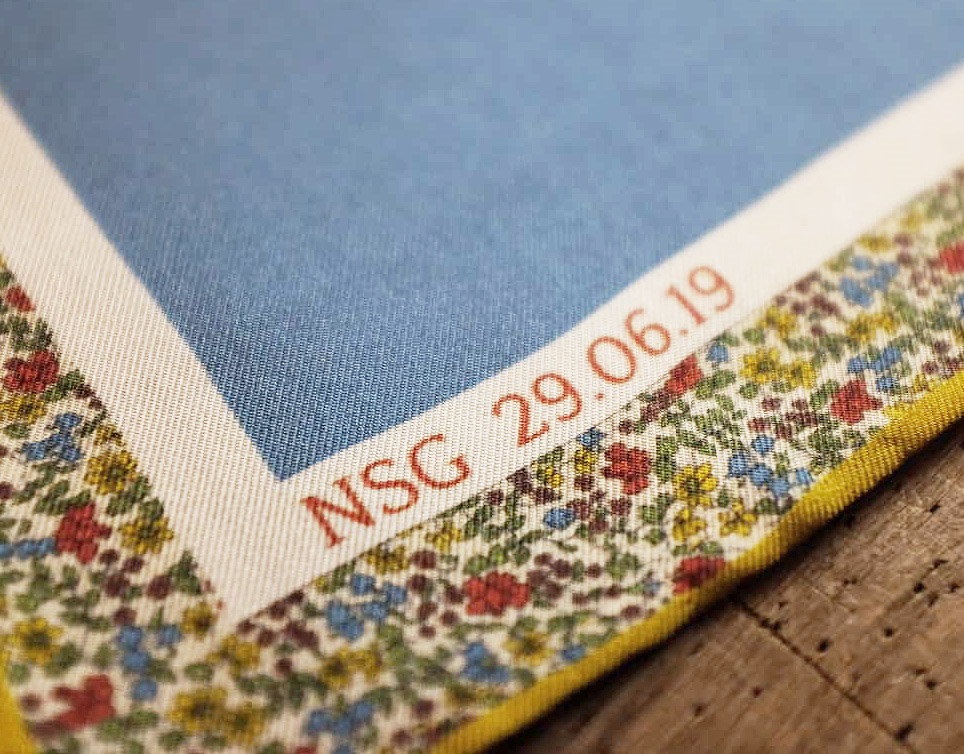 Raw materials in the sign of excellence
All the craftsmanship of tailoring is highlighted by the use of only high quality fabrics.
Banderari customized accessories are produced with high resolution digital printing on natural silk twill (14 mm.) 60-80 g./mq to give prominence to very small and meticulous details such as acronyms, dates or phrases to make indelible a memory by means of an accessory.