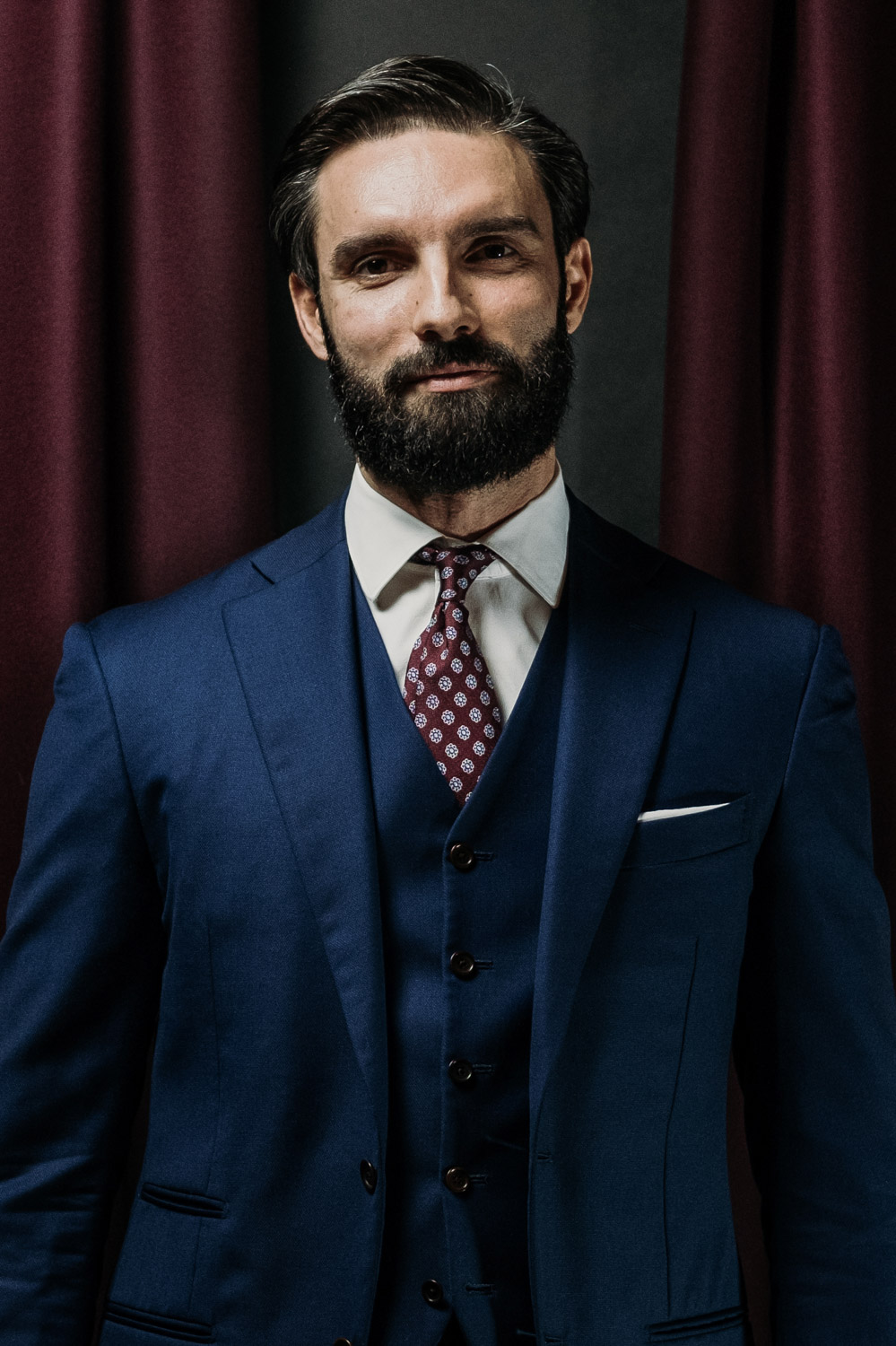 STORIES OF ORDINARY ELEGANCE
Francesco Cardinali was born in Todi on June 9, 1984, Gemelli.
I am distinguished by the desire for total freedom and the search for perfection in every detail and in every situation.
Work has given me the opportunity to travel the world making me enterprising, curious and with a vision of life that may seem atypical, as it is difficult to think and live outside the comfort zone.
I like both the solitude and the company, the real one, the one that makes you smile and feel good.
The absolute silence and rock music, the team sport and the solitary race, are a source of energy for my spirit and body.
I love life, feeling good with myself and with others and I take care of every detail in what I do.
As a good Umbrian I love nature, wine and cuisine of our green region.
The pursuit of perfection of detail, the care of myself, the link with my origins and the complete freedom of choice reflect my being in all its contrasts.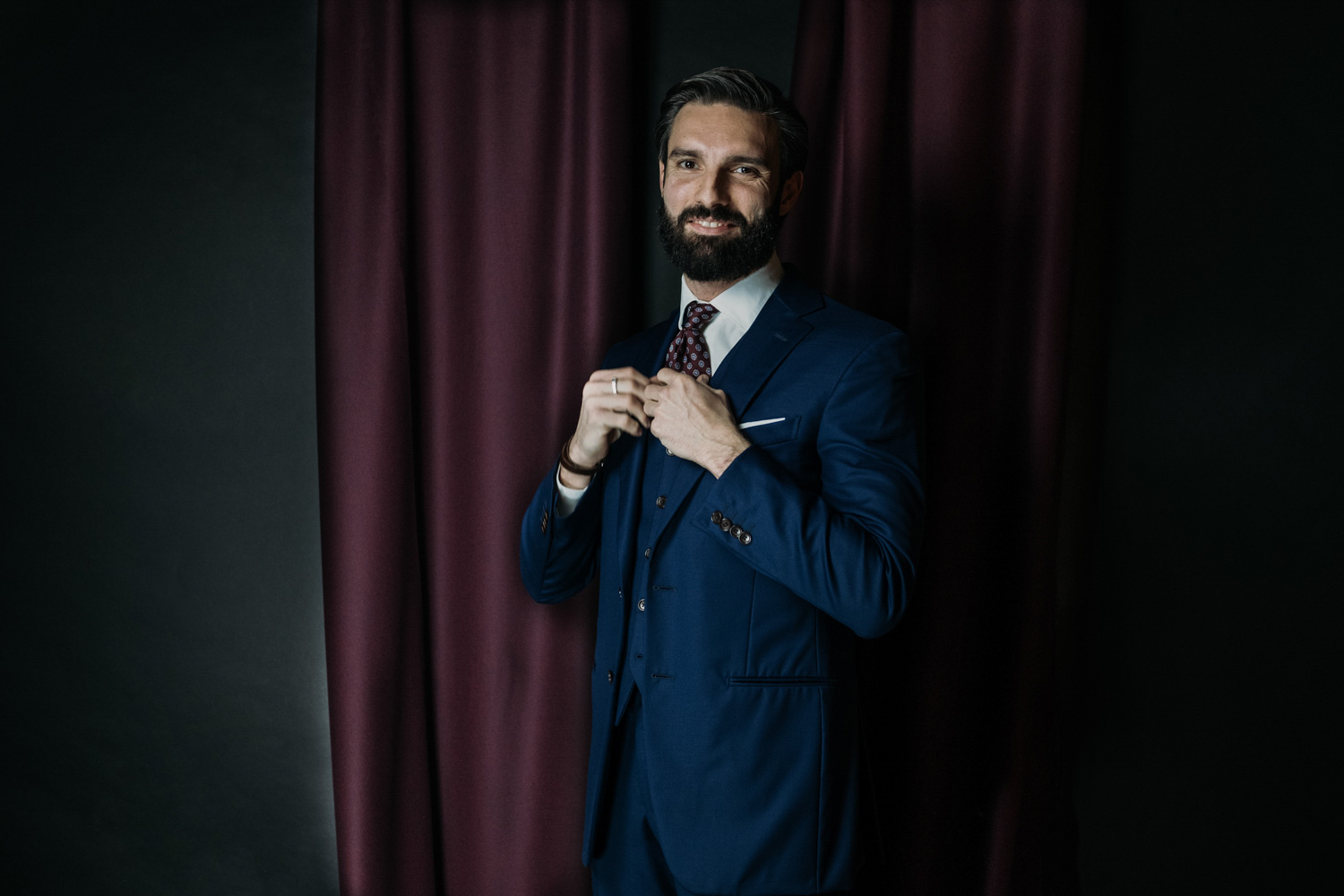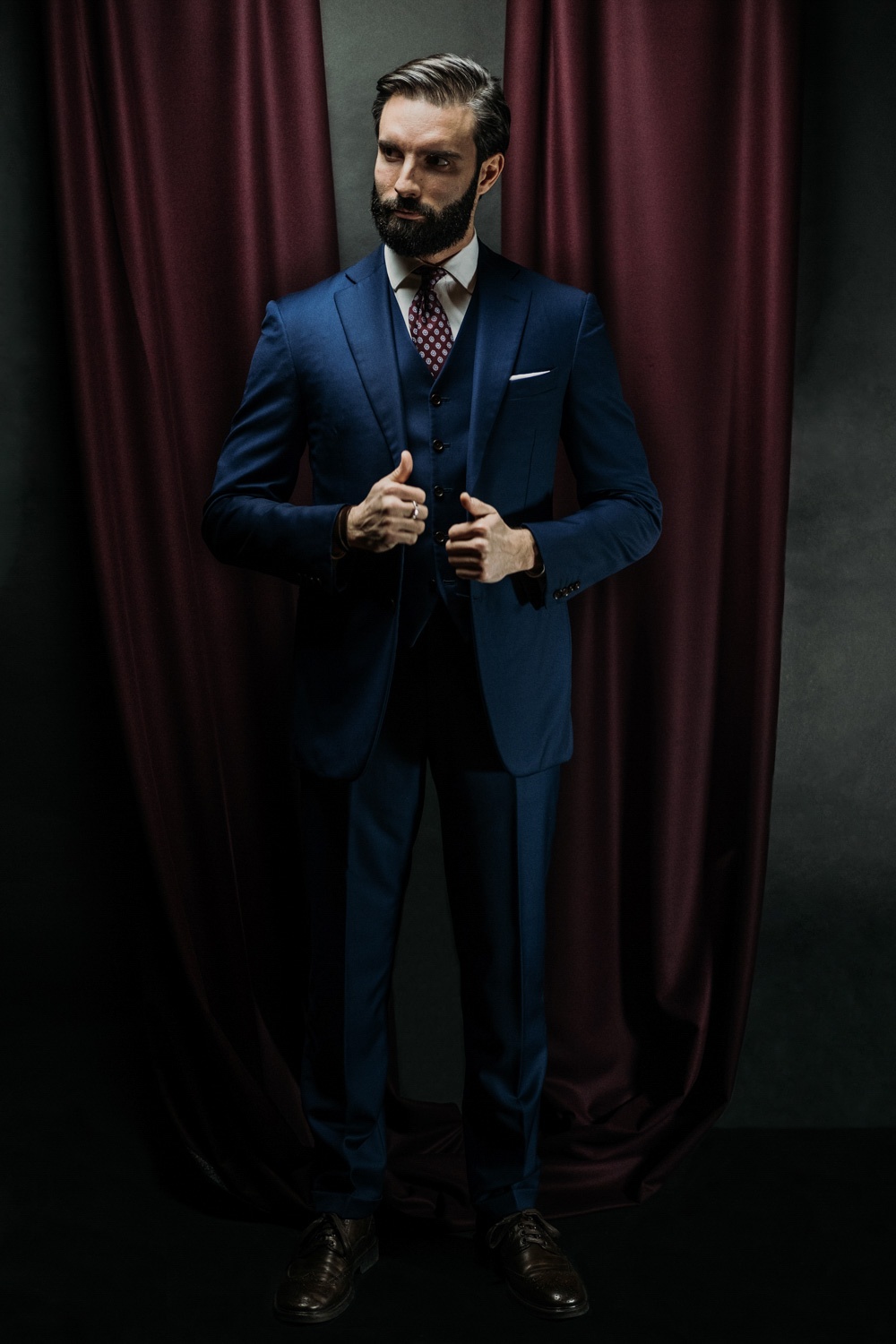 The Tailored dress for Francesco is the perfect example of a classic dress that can be worn on a multitude of occasions.
First of all, thanks to the choice of a 4 seasons fabric, the dress is particularly suitable to be used all year round except for the hottest days of summer.
The construction of the medium shoulder fits perfectly to the body of Francesco without exceeding in the forms, but creating a structure capable of enhancing the muscles of a sportsman.
The jacket, pants and waistcoat, extremely classic and clean, are however embellished with hidden details such as the lining in yarn-dyed burgundy red tone in contrast.
The color, an intense blue, allows Francesco the daily use in the workplace resulting particularly to convey professionalism and safety.
A transversal dress suitable both in the business world, but can also be used for ceremonies or parties, perfectly in line with the dynamic spirit of the wearer.
JACKET DETAILS:
– Fabric: 100% wool saglia Super 120's 280 gr. /m
– Closure with two buttons in brown cores
– Welt pockets + ticket pocket
– Cuffs with four buttons in brown cotton
– Topstitching on shore
– Yarn-dyed cupro bemberg lining
– Five internal pockets
– Two slits on the back
TROUSERS DETAILS:
– Fabric: 100% wool saglia Super 120's 280 gr. /m
– Zip closure with button and counterbutton
– Tasche frontali "americane"
– Back pockets with flap and button
WAISTCOAT. DETAILS:
– Fabric: 100% wool saglia Super 120's 280 gr. /m
– Closure of 5 buttons in Corozo
– Plunger pocket
– Yarn-dyed cupro bemberg lining
– Rear belt for fit adjustment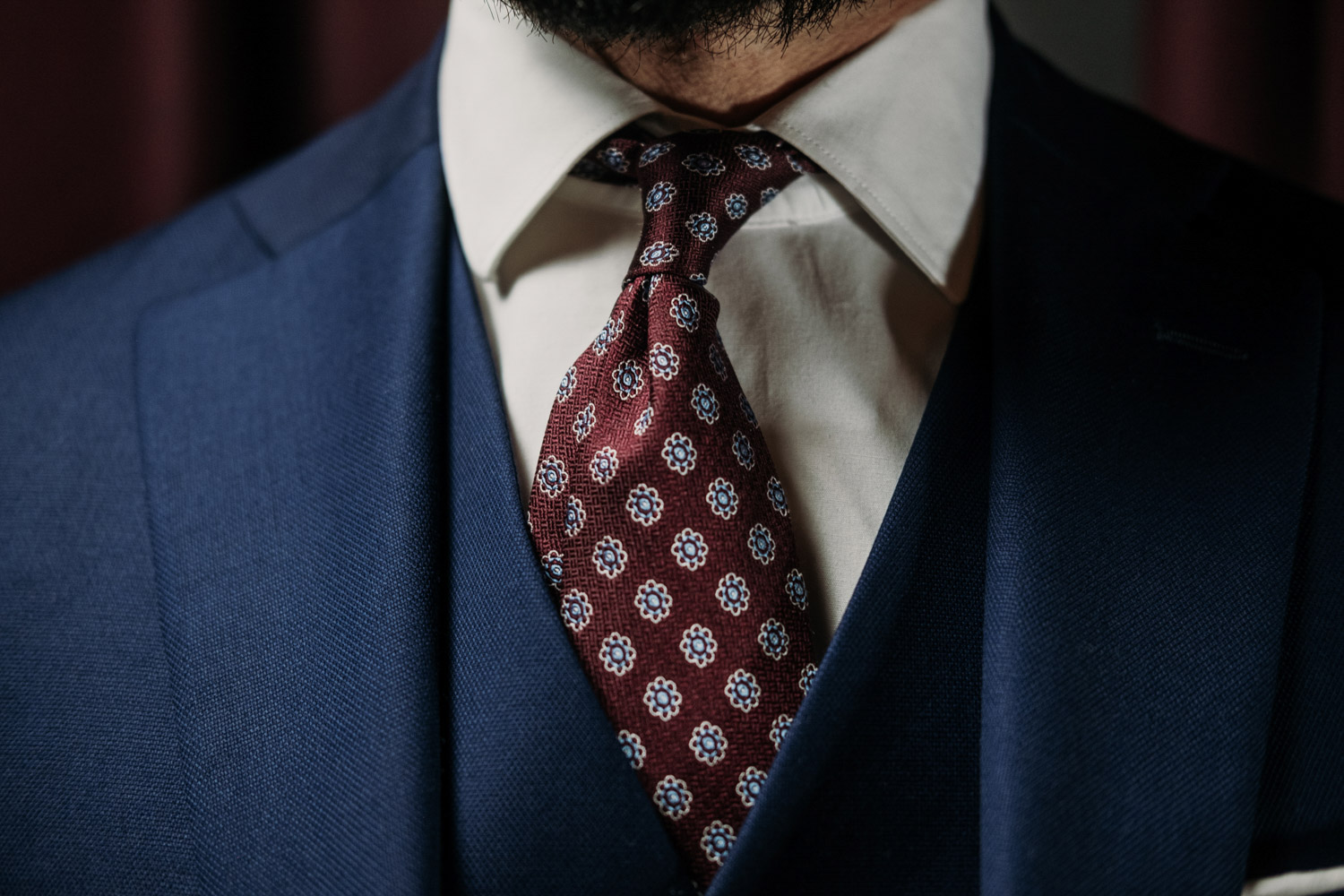 Discover the Tailor Made Service