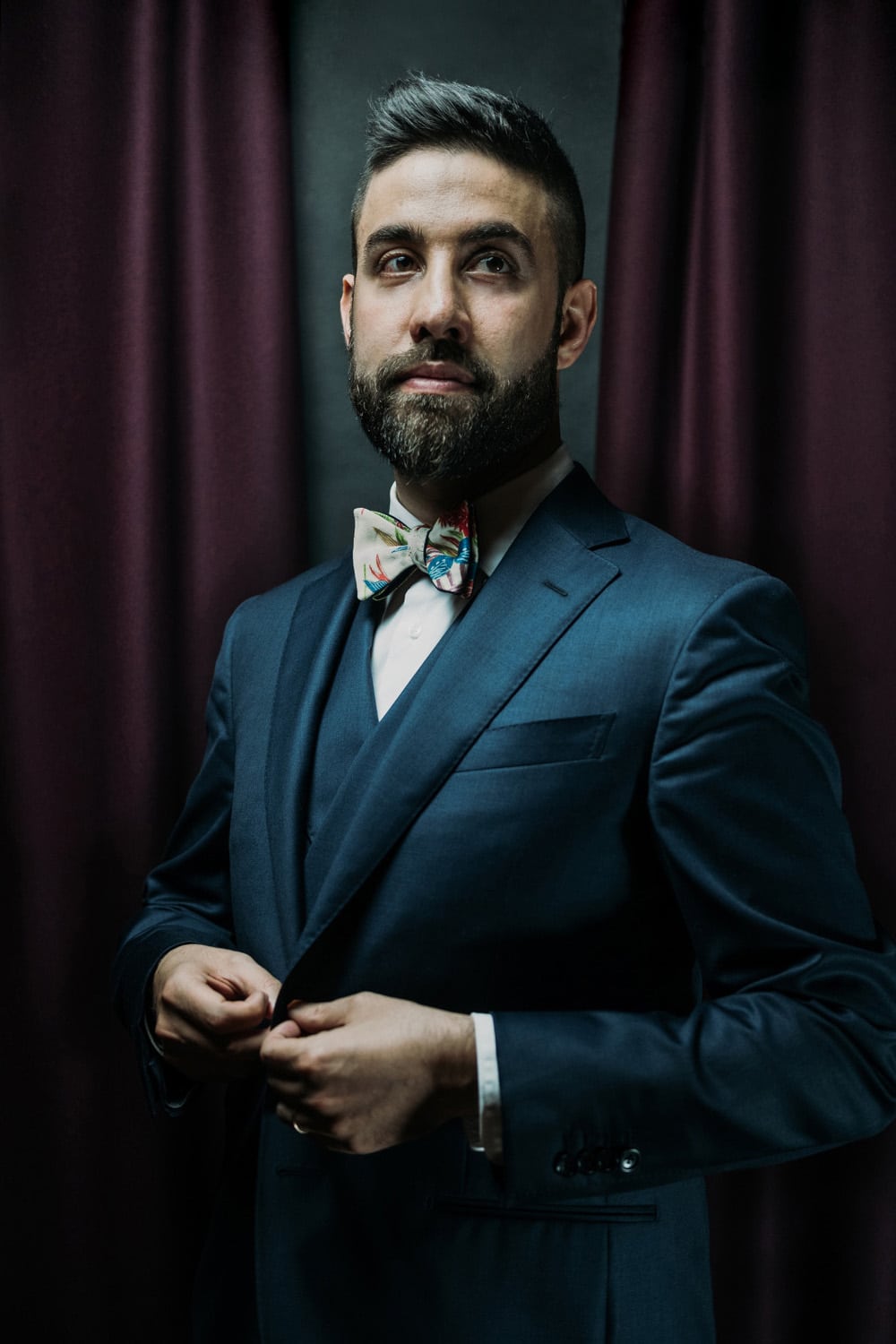 STORIES OF ORDINARY ELEGANCE
Diego, 33 years old. From at least 10 always with the trolley at hand. Florence, Bologna, Perugia, Treviso, but also Germany, Spain and Sweden.
Life so far has given me many adventures around Italy and around the world. So the beauty of contamination.
Of every type: cultural, political, food and wine.
Every different city in which to live has made available to me its history and its traditions, I have always responded with my roots Terni, thus creating cocktails each time unique and exciting.
Because when you put in the same room a ternano and a bolognese, a ternano and a Swedish or a ternano and a Spaniard, well, some really unexpected things happen!
Life and work around the world, but heart always in Terni. Back as soon as you can.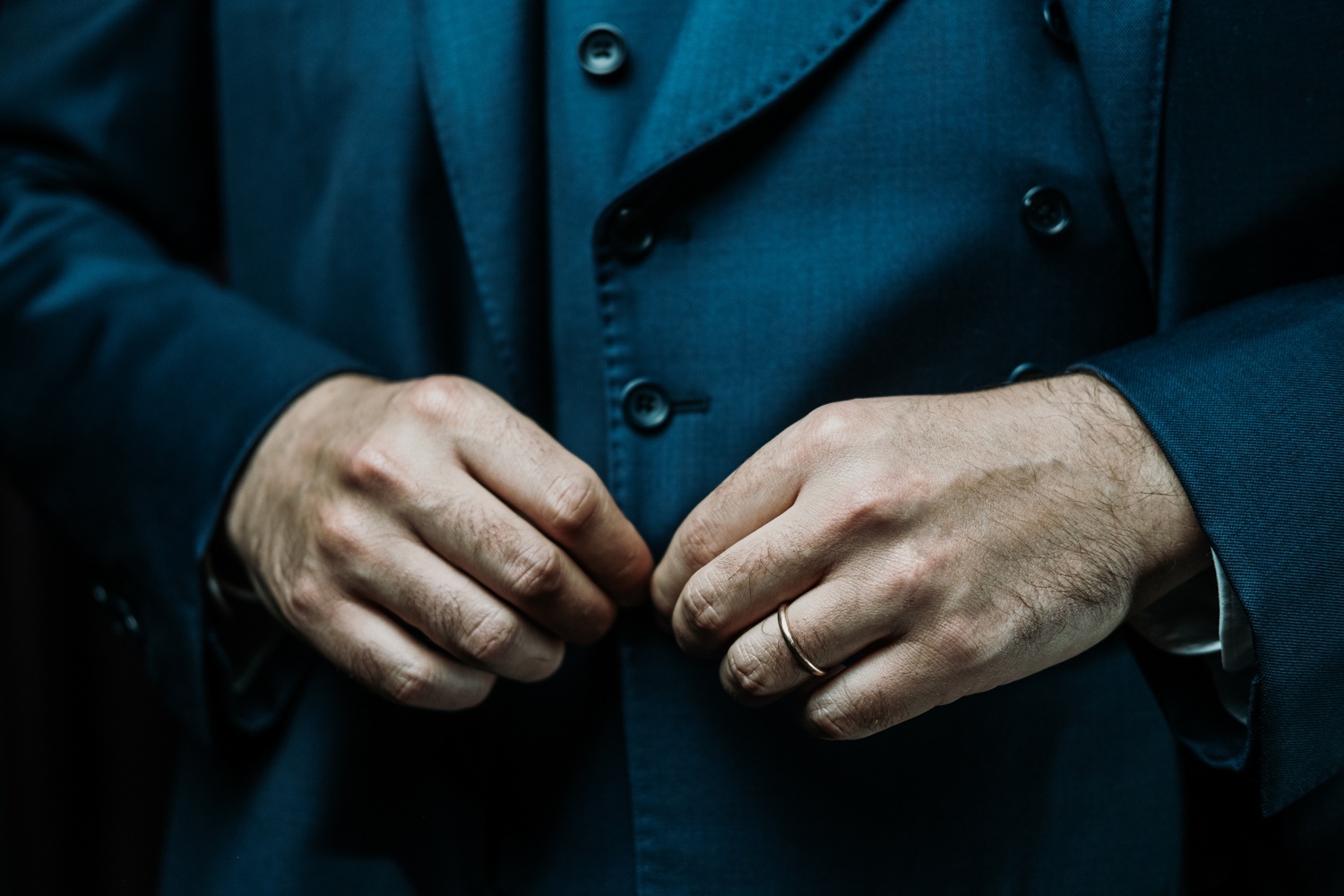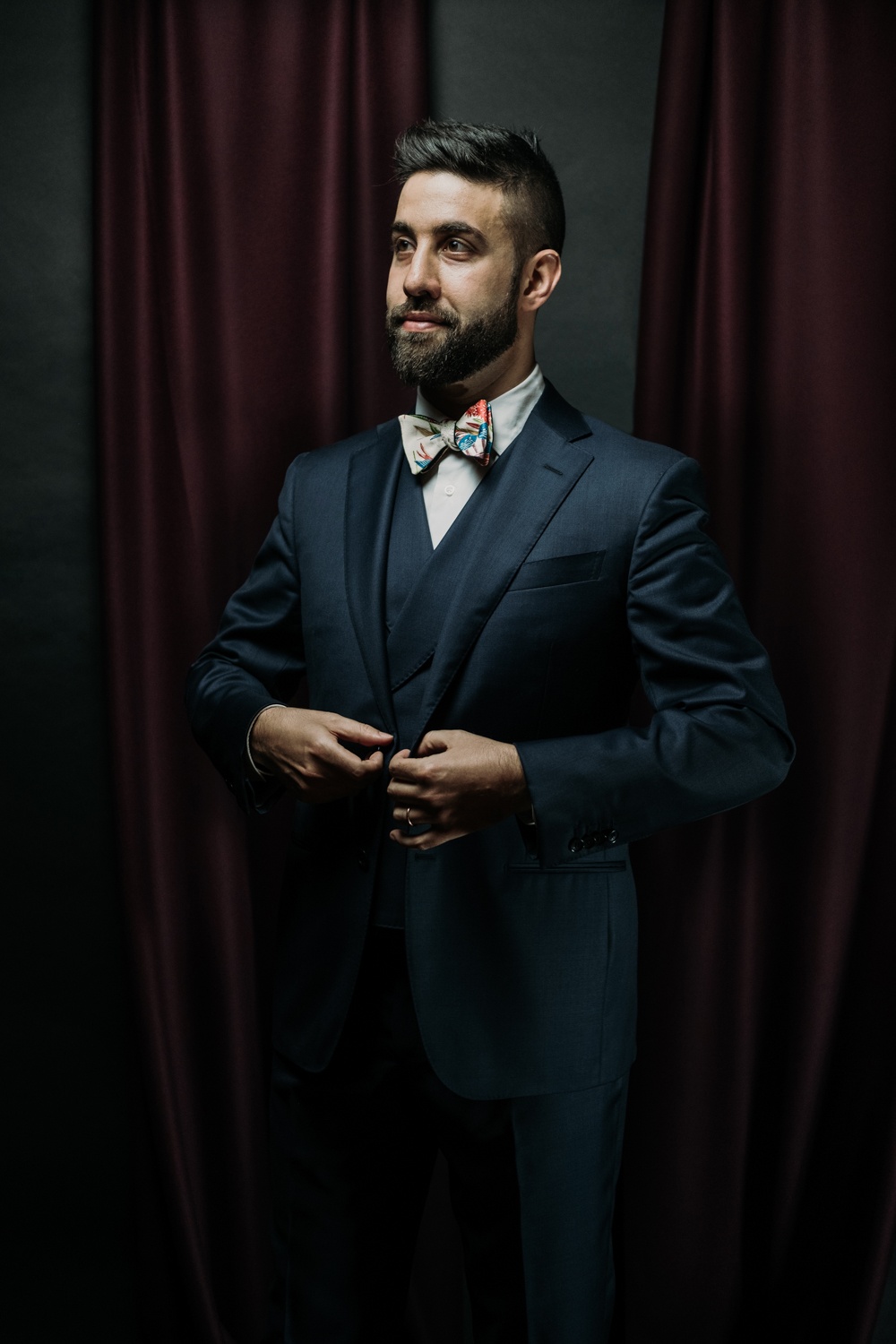 A VERSATILE WEDDING DRESS
The choice of the dress for Diego's wedding day was based on the search for simplicity and versatility combined with a strong classic figure.
Jacket and trousers, made with a line of wool Super 120's Vitale Barberis Canonico, are characterized by an extremely linear and minimalist line.
The cut of the classic lapel with the skull at the shoulder blade height, the stitching on the shore, the welt pockets, perfectly express the sartorial style of the tailored dress without exceeding in cuteness.
Unique charm to emphasize the presence and importance of the groom a powerful double-breasted shawl vest with 8 buttons able to give authority to the rest of the outfit.
The result is an essential wedding dress that can be worn without a waistcoat in everyday work with extreme ease, to celebrate the memory of an unforgettable day.
Complete the outfit with a Japanese silk bow tie Shibusa doubleface made with a panel of kimono of the '50s and on the back the same fabric of the dress.
JACKET DETAILS:
– Fabric: 100% wool saglia Super 120's cloth by Vitale Barberis Canonico
– Closure with two buttons in blue Corozo
– Welt pockets
– Cuffs with four buttons in blue Corozo
– Edge stitching
– Yarn-dyed Bemberg cupro lining
– Five internal pockets
– Two slits on the back
TROUSERS DETAILS:
– Fabric: 100% wool saglia Super 120's cloth by Vitale Barberis Canonico
– Zip closure with button
– Slash pockets
– Back pockets with flap and button
WAISTCOAT DETAILS:
– Fabric: 100% wool saglia Super 120's cloth by Vitale Barberis Canonico
– Double-breasted fastening 8 buttons in Corozo
– Welt pockets
– Yarn-dyed cupro bemberg lining
– Rear belt for fit adjustment
ACCESSORIES:
– Bow tie: Japanese silk bow tie Shibusa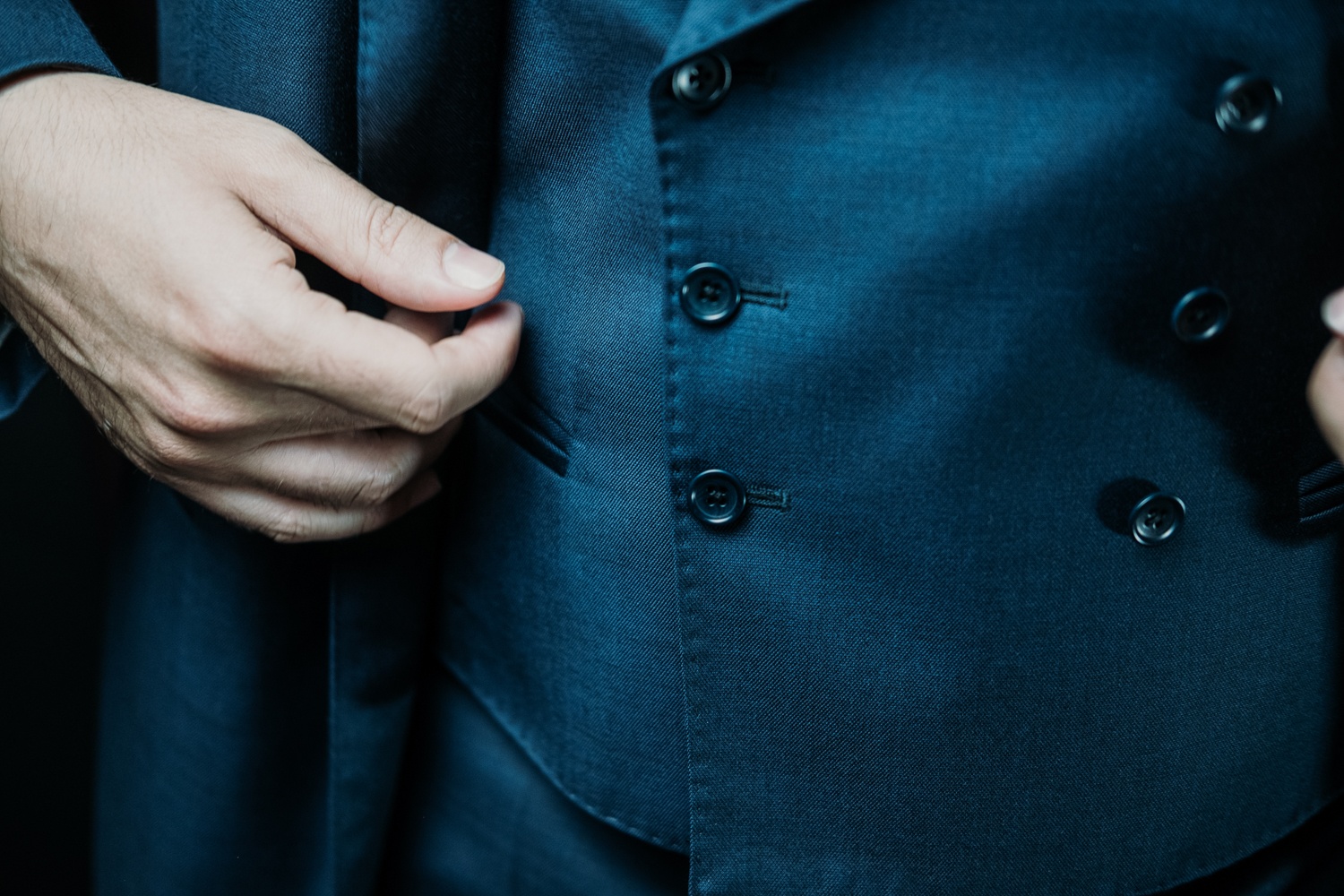 Discover the Tailor Made Service