YOUR WEDDING DRESS TAILOR MADE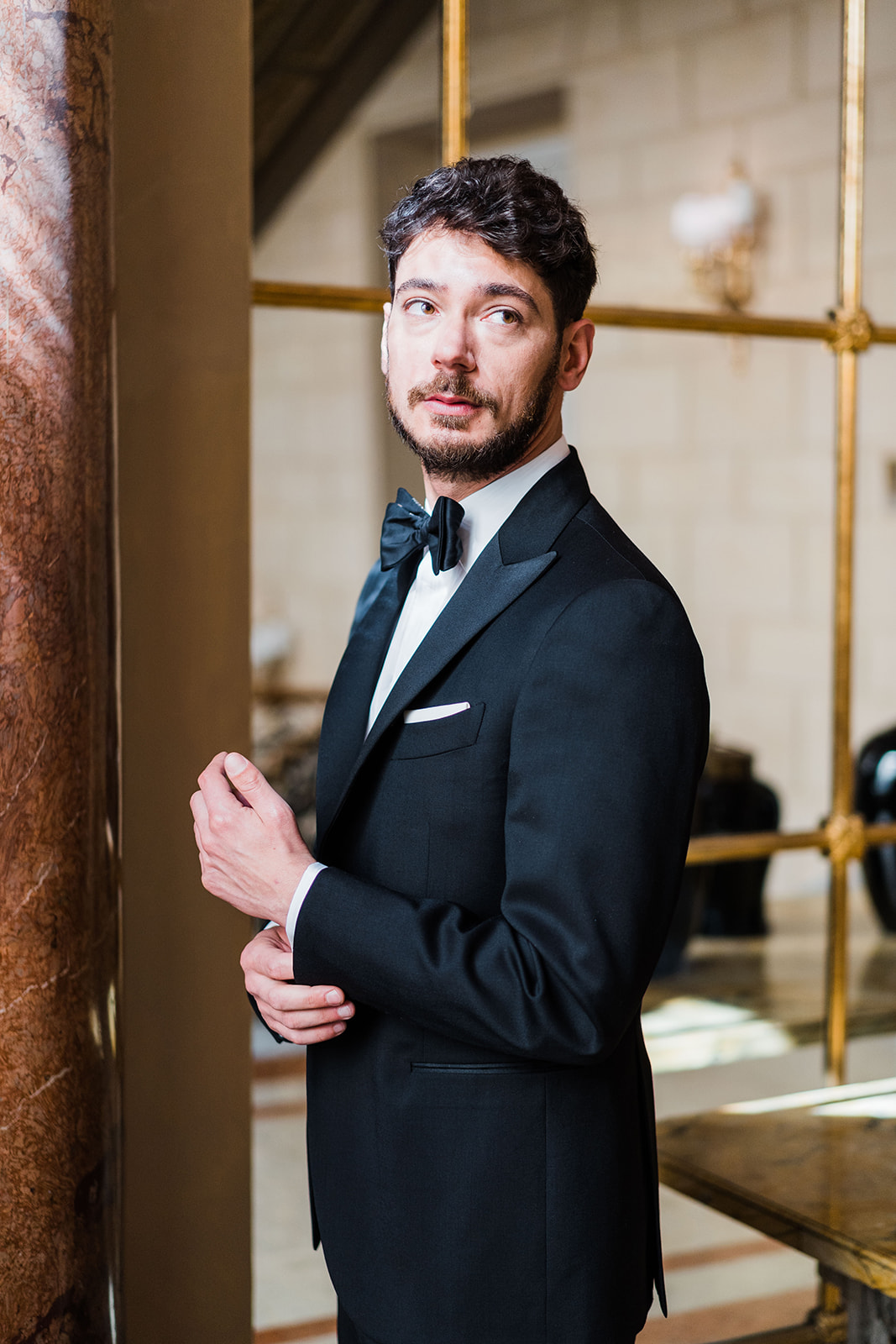 The style on the wedding day? Yes, I do!
The choice of the groom dress is as important as that of the bride dress, and very often more difficult given the small variety of models available for men.
That's why choose the experience of a Tailored Banderari Ceremony Dress
We take you to the altar, following step by step the realization of the suit that will photograph one of your most important days.
We can make your wedding unforgettable
A dress that can make you special, without sacrificing comfort and freshness, to make you feel at ease even in the hottest moments of the day.
We will take your measurements and guide you in the choice of fabric, weft, model and accessories, accompanying you until the last test a few hours from your "yes".
Thanks to our experience in the ceremonies sector, we can make the perfect accessories to complete the outfit of the groom and his guests, even the four-legged ones.
Limited edition bow tie, ties, cufflinks, braces, pocket pouch, button box, tuxedo band.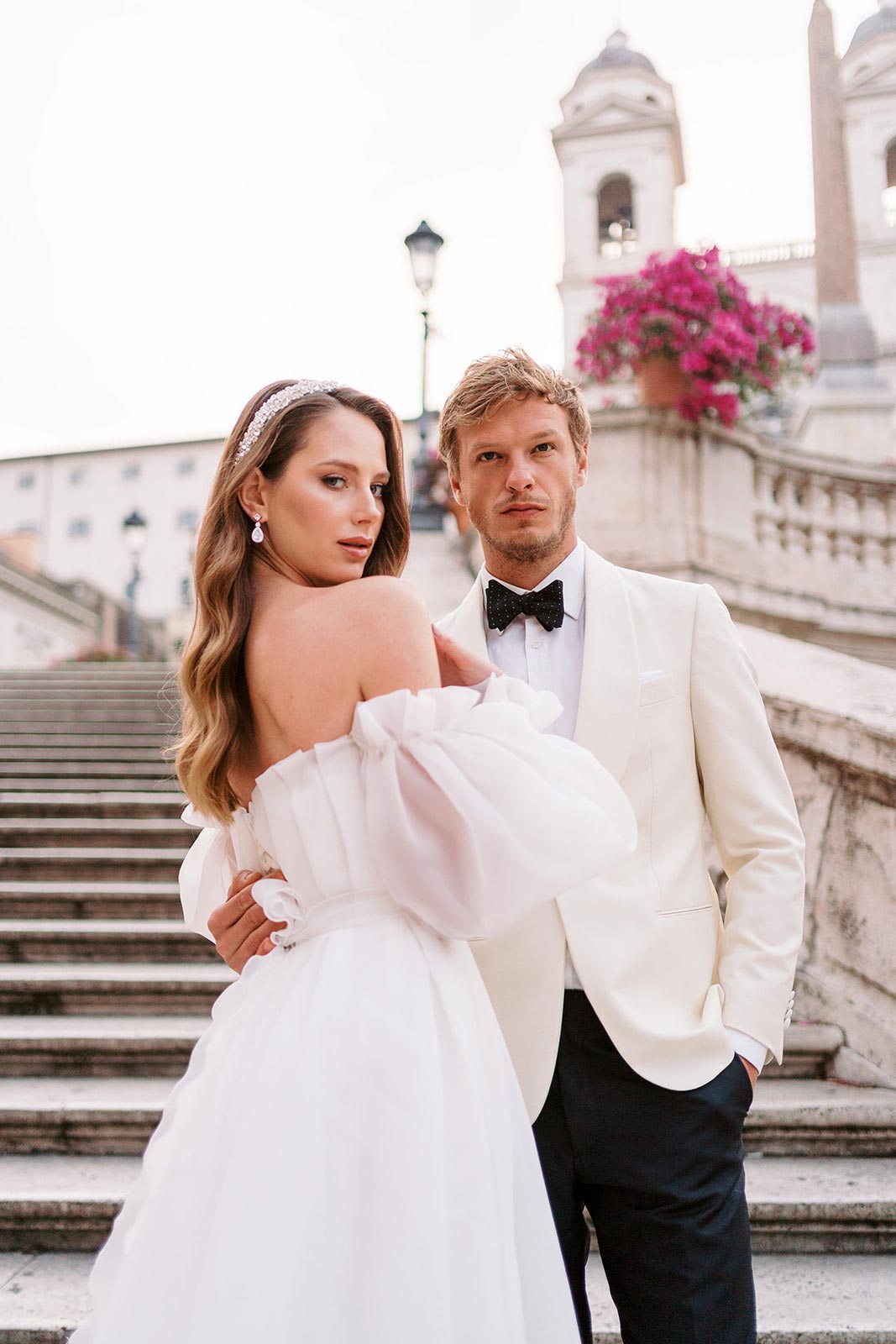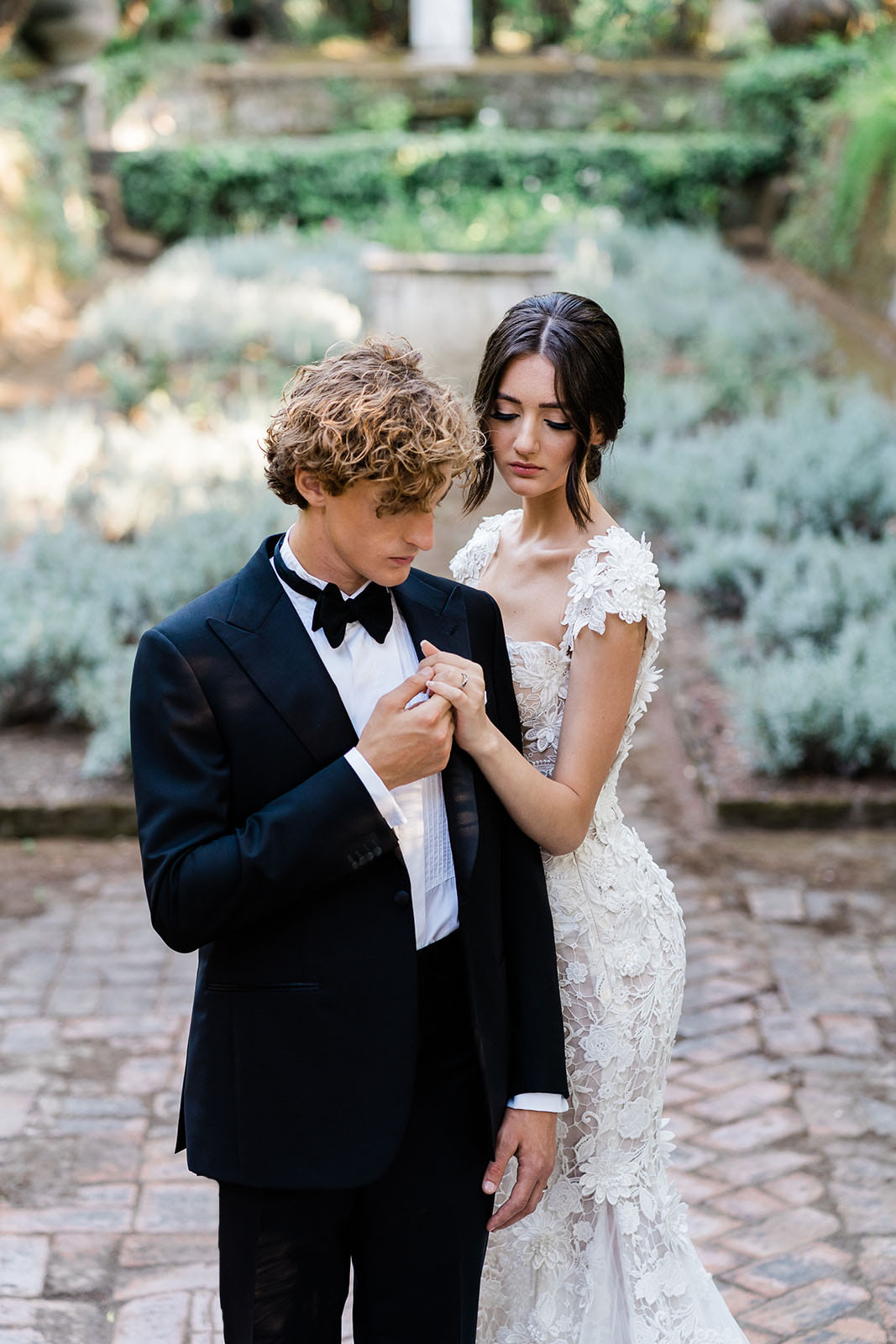 We can customize your bow tie with special prints or embroider a clutch bag with your initials.
The flagship of all the production are the fabrics: from the classic as silk, cotton, wool and cashmere to the innovative as wood, jute, lace, rope and leather, to marry the new boho chic, vintage, natural geometric nordic and organic botanical wedding trends.
For the most demanding requests, we design prints in line with the moodboard and dresscode of the event.
Customization is not limited to tailoring productions.
To make every event even more memorable, in fact, we also dress the packages of the ceremony accessory.
Real chests that guard in time the memory of a magical day.
We can create packaging in paper, plexiglass or wood and, on request, we include engravings or prints with the date and name of the bride and groom, or with the logo of the event or dedications.