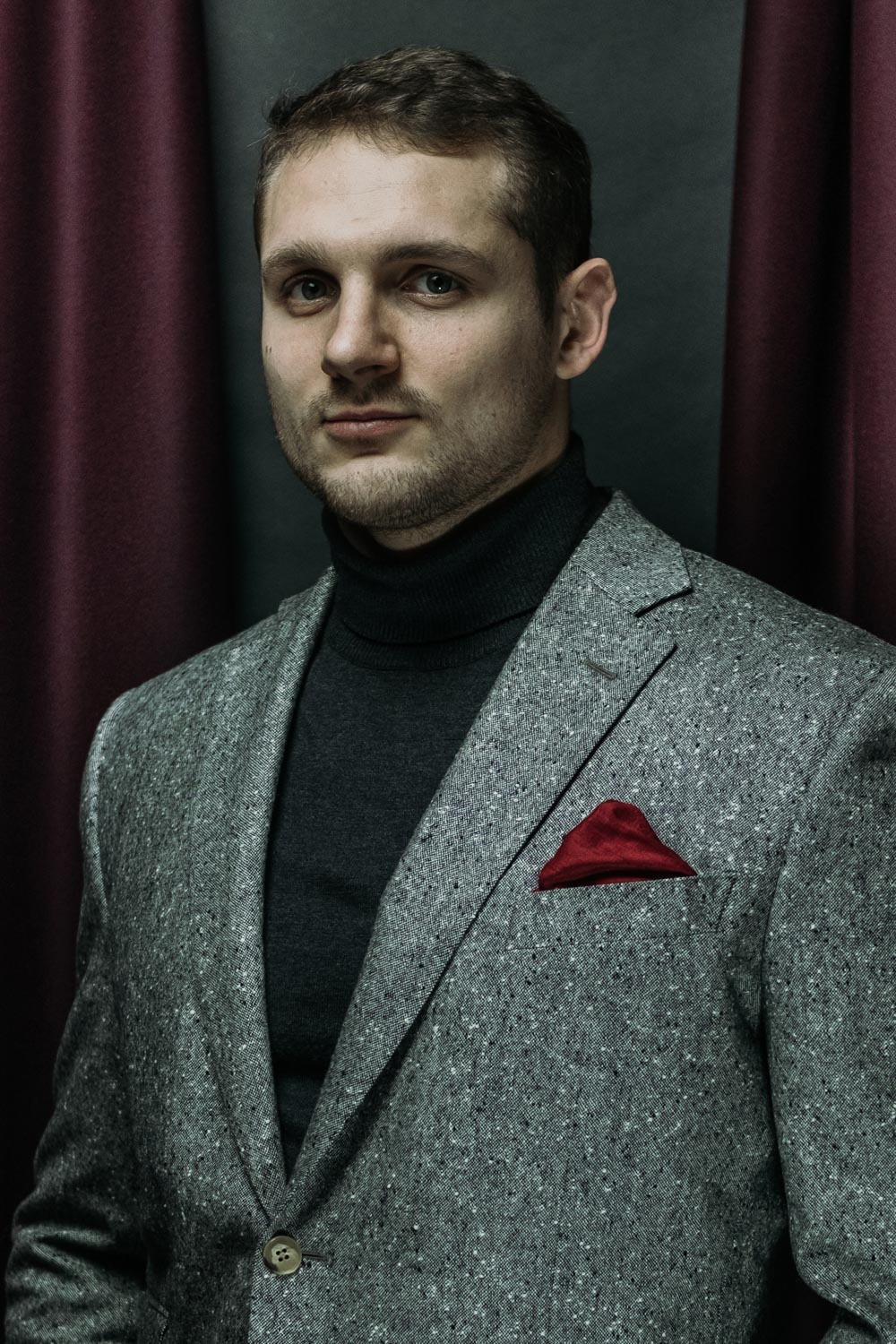 STORIES OF ORDINARY ELEGANCE
I am Francesco and I was born in Terni in 1994.
I have a deep sensitivity, tinged with emotion and exasperated feelings.
I think I have a strong intuition when I can understand who surrounds me in a fairly precise way, I'm rather touchy and sometimes I happen to be vindictive.
In general I am affectionate and possessive towards my affections, caring and helpful.
Intelligence and creativity, skills that I exploit to find new solutions and therefore more effective than the classic ones.
I really like to play sports, I practice professional rugby.
I have been lucky enough to enter this world since I was little and thanks to this sport I have had so many pleasant emotions, knowing people who have filled my life and obtaining results that have deeply marked me.
Rugby has shaped me, so I consider myself combative and skillful, astute and intuitive.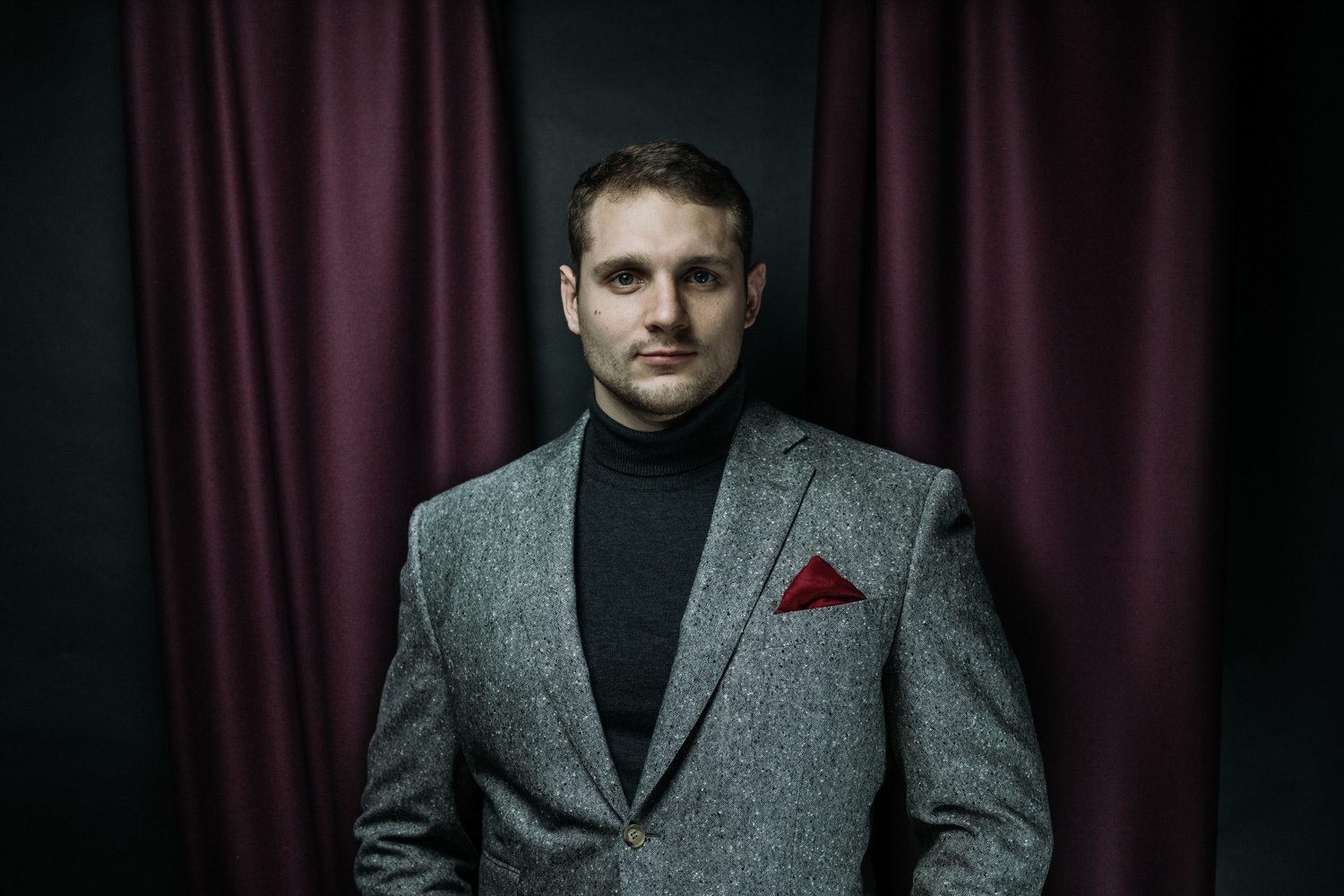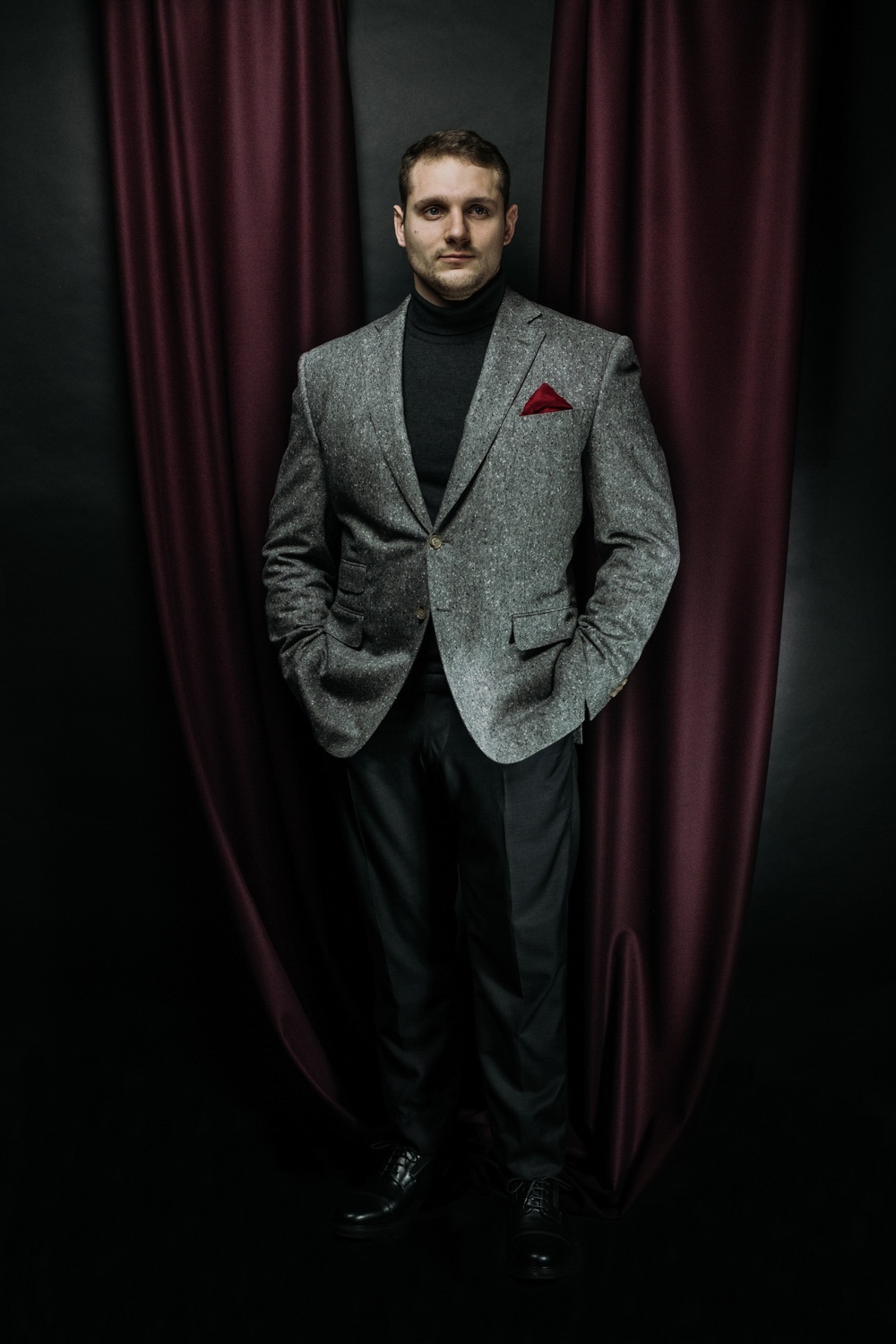 A broken dress with a dynamic and sporty cut to accompany the forms and an important physicality.
The jacket, with a sporty cut thanks to details such as ticket pocket and flap pockets, is able to tell the sporty soul of Francesco.
The classic lapel from the high skull to the height of the scapula, slenders and fills in the right way the width of the chest decidedly important.
The choice of the fabric in Donegal Tweed allows comfort and above all a high durability, well marrying with the sporting and British personality of a lover of rugby.
The result is a garment embellished with trousers made with a saglia Super 120's Vitale Barberis Canonico anthracite gray able to accompany the complex physicality of Francesco without sacrificing elegance and harmony.
JACKET DETAILS:
– Fabric: 100% Donegal Tweed wool cloth by Lanificio by Pray Biella
– Closure with two buttons in grey Corozo
– Flap pockets with ticket pocket
– Cuffs with four buttons in grey Corozo
– Topstitching on shore
– Yarn-dyed cupro bemberg lining
– Five internal pockets
– Two slits on the back
TROUSERS DETAILS:
– Fabric: 100% wool saglia Super 120's cloth by Vitale Barberis Canonico
– Zip closure with button and button
– Slash pockets
– Back pockets with flap and button
– Double pince
ACCESSORIES:
– Pocket square: 100% red shantung silk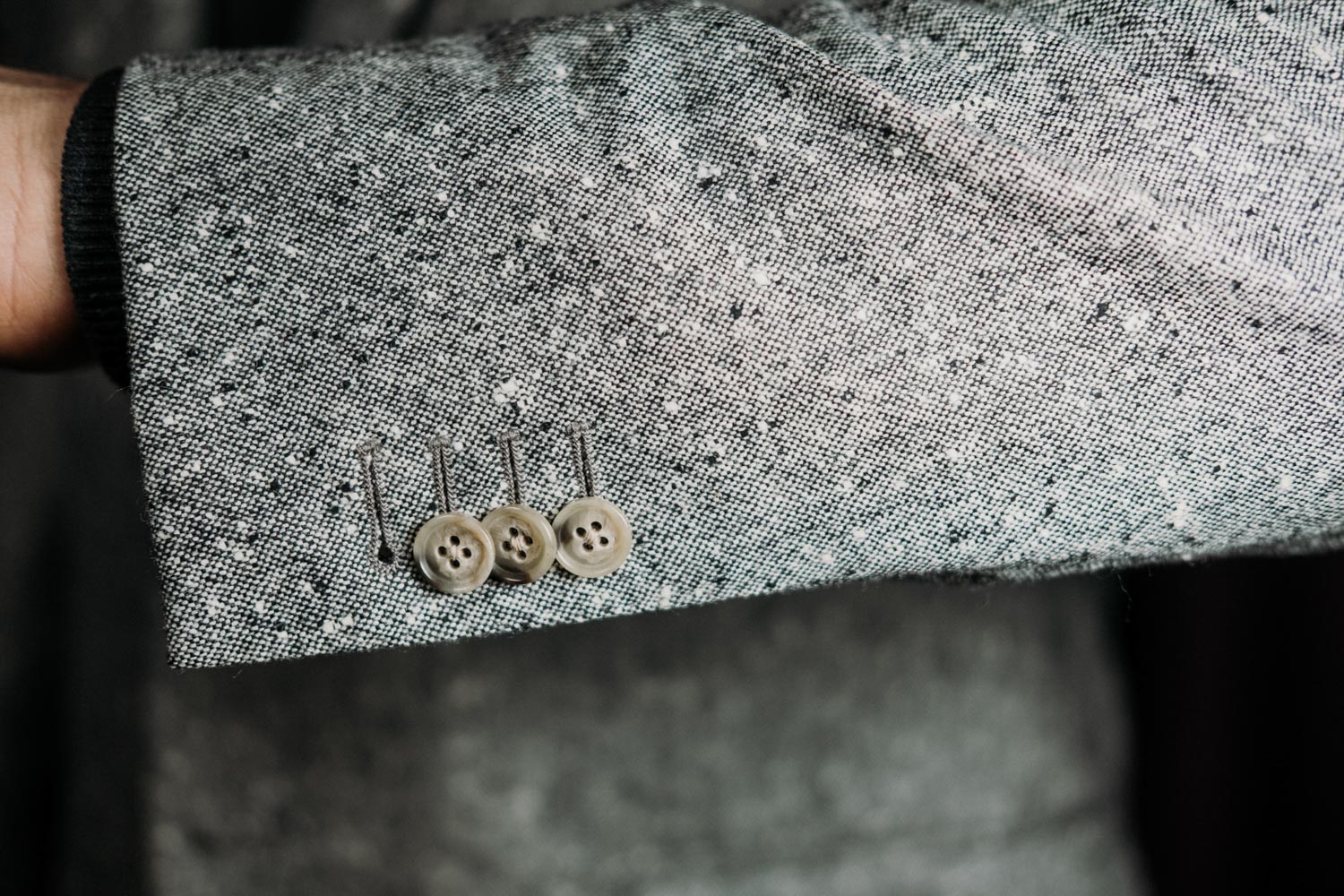 Discover the Tailor Made Service