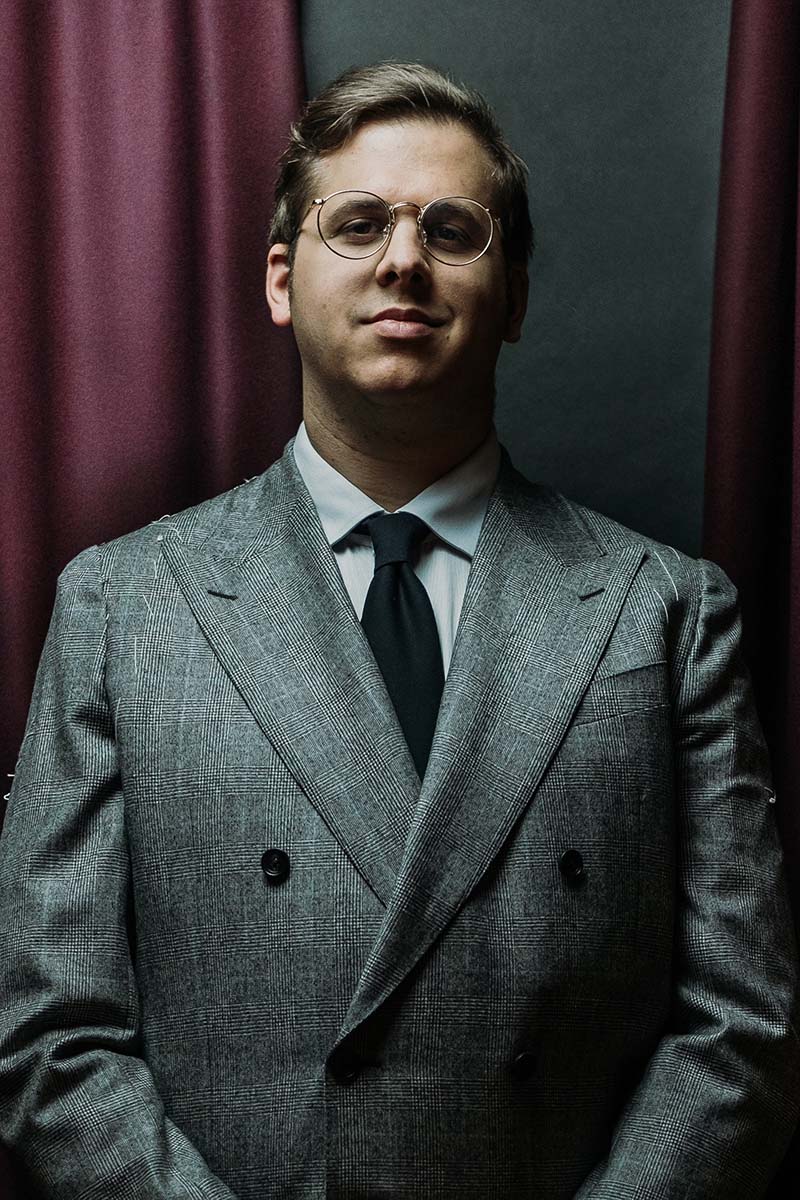 STORIES OF ORDINARY ELEGANCE
My name is Emanuele and I was born in 1989.
I live and work in Umbria, in the same factory where my great grandfather my grandfather and my father lived and worked before me.
I am proud of my roots and I try to preserve and improve with my work what I have received, because it is what gives meaning to my existence.
My work has led me to love all that is the fruit of the artisans' hands,
It's incomparable to have an object that brings back to you the person who created it.
His story, passion and love infused in his work, I try in this way to accumulate the only form of wealth to which I care, memories.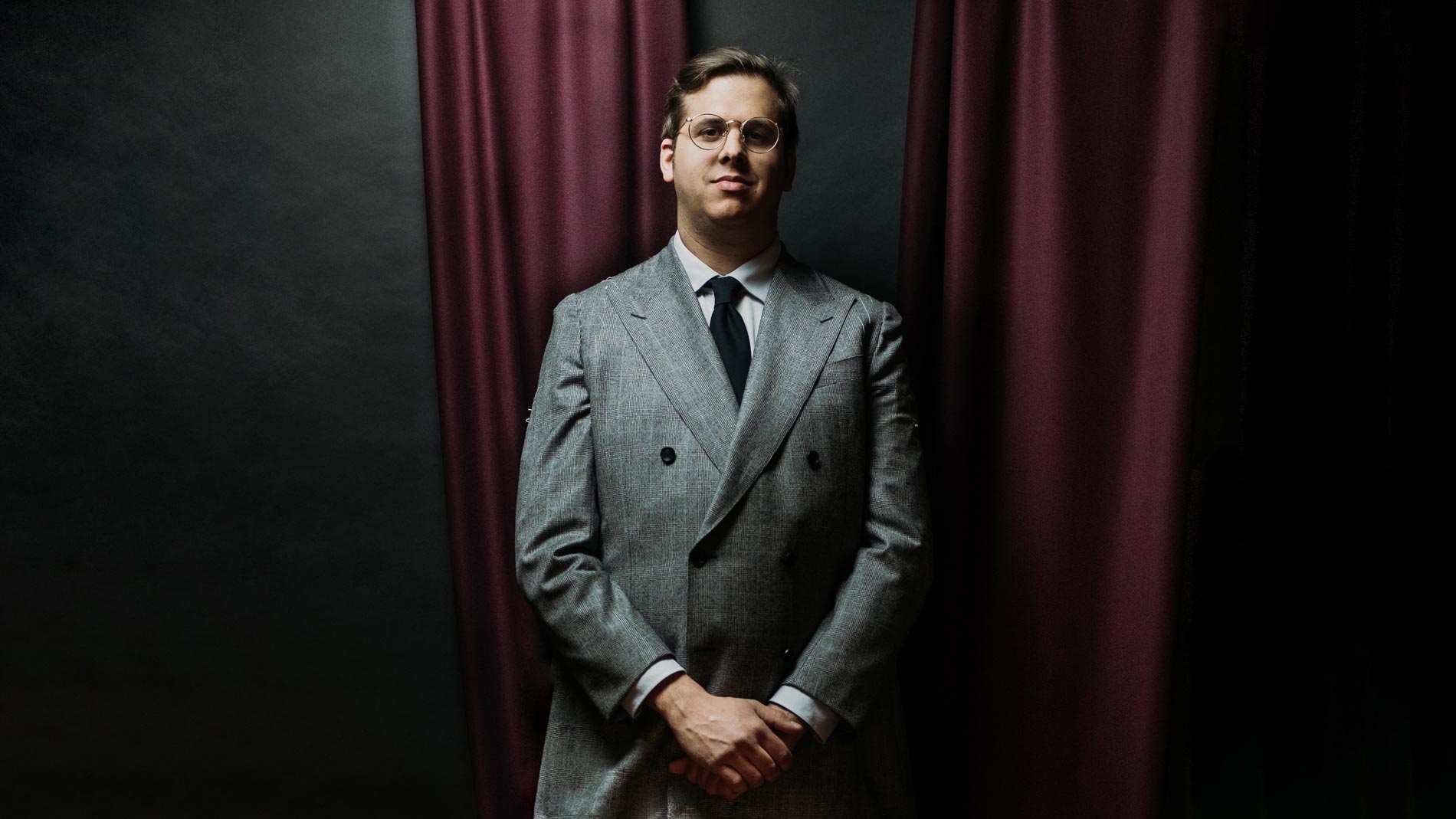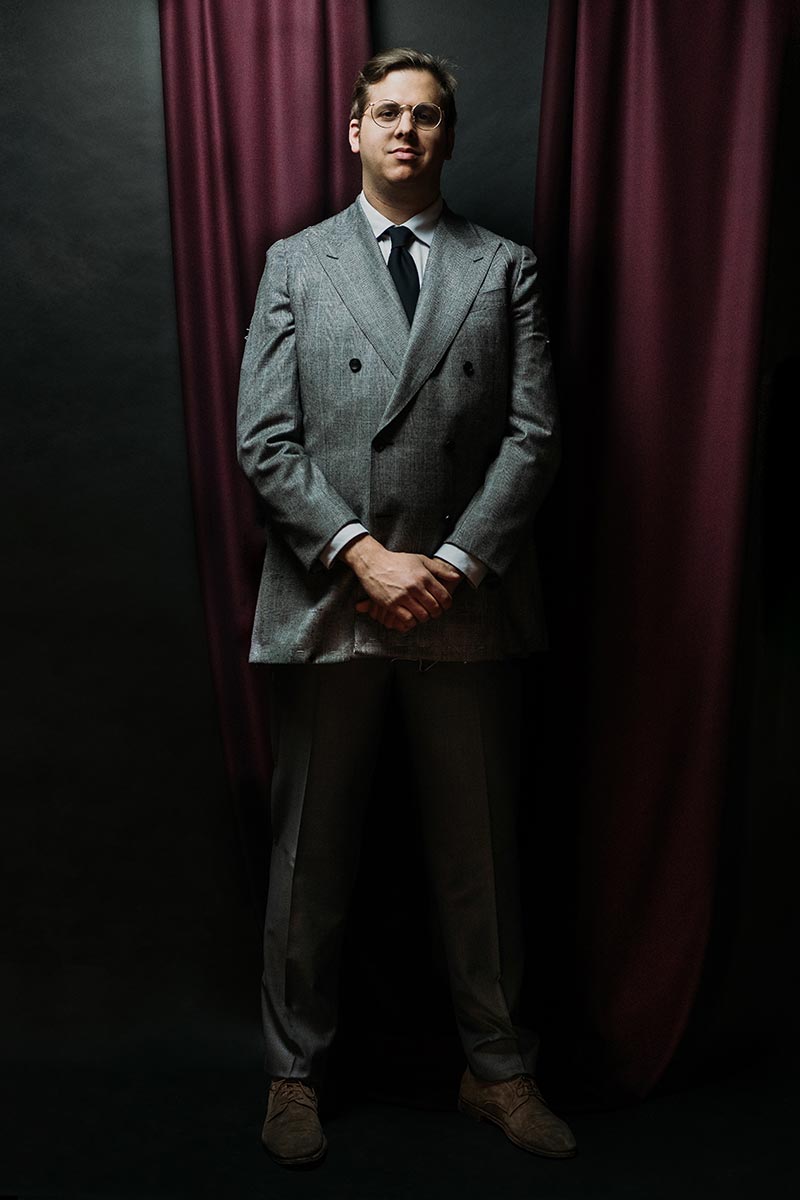 The dress made to measure for Emanuele is the perfect example of a classic dress able to give professionalism and safety.
First of all, thanks to the choice of a 4 seasons fabric, the dress is particularly suitable to be used all year round except for the hottest days of summer.
The construction of the medium shoulder fits perfectly to the body of Emanuele without exceeding in the forms, creating a structure able to accompany the muscles and the width of the shoulders.
The double-breasted jacket 4 + 2 buttons in real horn, extremely classic and clean, is embellished with hidden details such as the yarn-dyed lining in blue tone coordinated with the check and initials.
The fantasy of the fabric, a prince of Wales gray check blue, allows Emanuele daily use in the workplace, being particularly suitable to convey professionalism and safety.
A dress with a strong character suitable in the business world perfectly in line with the strong and confident spirit of the wearer.
JACKET DETAILS:
– Fabric: 100% wool Super 120's 280 gr. /m
– Closure with two horn buttons
– Welt pockets and flap
– Cuffs with four grey horn buttons
– Topstitching on shore
– Yarn-dyed Bemberg cupro lining
– Five internal pockets
– Two slits on the back
TROUSER DETAILS:
– Fabric: 100% wool Super 120's 280 gr. /m
– Zip with button and counterbutton
– "American" front pockets
– Back pockets with flap and button
ACCESSORIES:
– Tie: Seven folds 100% wool flannel
Discover the Tailor Made Service