STORIE DI ORDINARIA ELEGANZA
Antonello Fiorucci, 38 years old, married to Maria Laura, fond friend of a dog named Vito.
My job is to write innovative projects to solve problems where they exist or seize opportunities otherwise lost.
Curious and passionate… I never stop discovering and informing myself about everything that activates the mind or makes the heart beat.
Always a lover of good dress, moving away from ephemeral fashions, to return to my soul, my character and my way of being, which I must admit sometimes challenges common sense so much makes me be stubborn.
I love tradition, which doesn't mean static, but pride.
I love comfort, which doesn't mean sloppiness.
I'm a creature of habit, so much so that even daring has become a habit.
I love reading, but my dream is to write something of mine, I love eating, but my passion is cooking… I love to dress well, but entering Banderari and give my point of view to give birth to a dress or an accessory, makes me happy.
There would be a lot to say "I am wide, I contain multitudes", but I aspire to be a gentleman and this implies understanding the appropriate time to take leave, elegantly leaving the scene to a full silence instead of continuing to invade it pompously with empty words.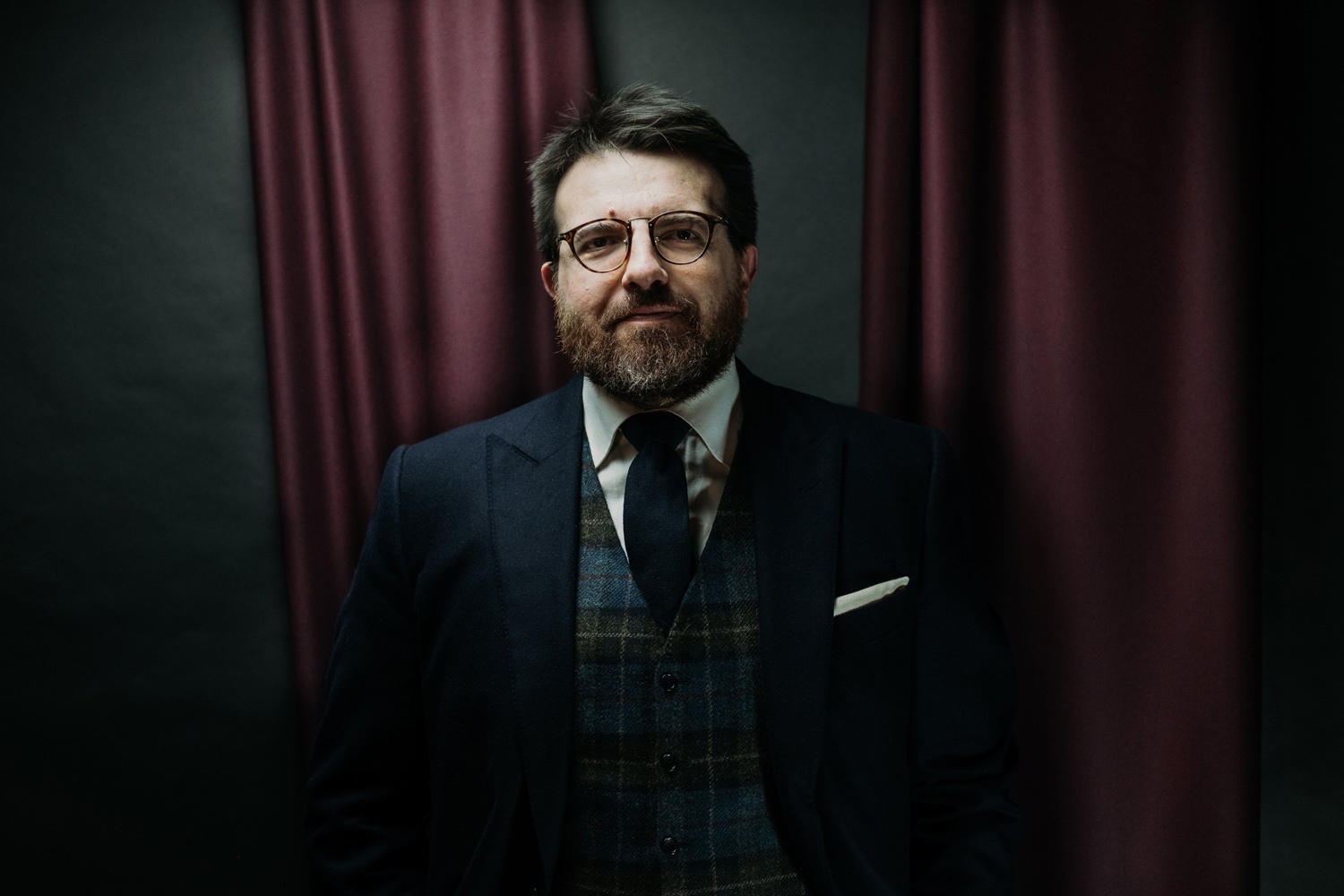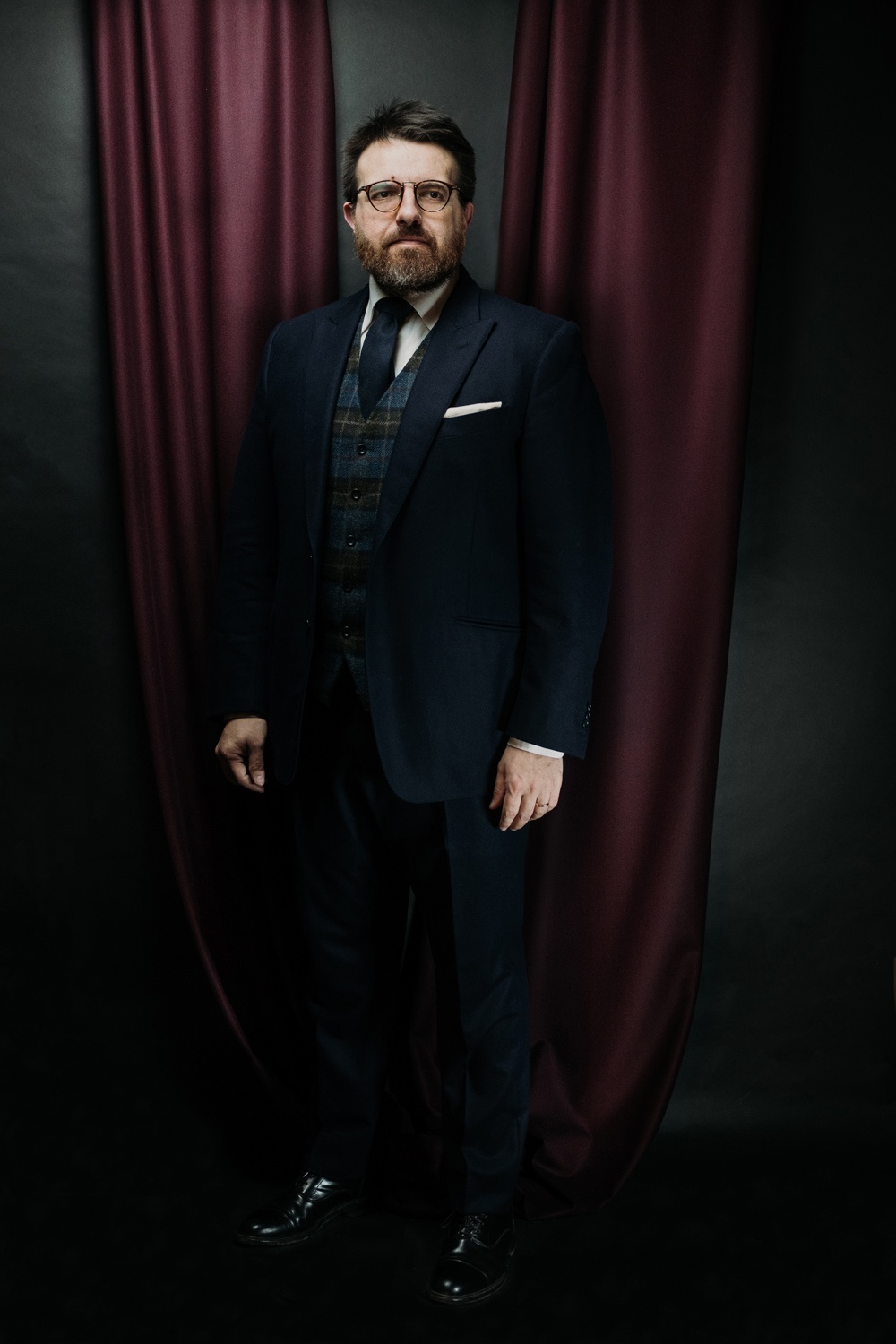 THE GROOM SUIT WITH BRITISH CALLS
The wedding dress of Antonello, lover of the world and British style, is an opportunity to convey his personality through an elegant dress at the same time full of informal contamination.
The ceremony, celebrated in autumn, represents the opportunity to opt for a wool flannel fabric Geelong lamb blue night able to enhance the comfort and the high softness of the fiber.
The strong point of the dress is the 5-button waistcoat, made with a tweed Biellese tartan shades of blue, green and brick: a garment able to recall the interweaving between the British atmosphere and the know-how of Made in Italy.
JACKET DETAILS:
– Fabric: 100 % Geelong lamb wool flannel from first shearing cloth by Lanificio di Pray Biella
– Closure with two buttons in blue Corozo
– Flap pockets
– Cuffs with four buttons in blue Corozo
– Edge stitching
– Yarn-dyed Bemberg cupro lining
– Five internal pockets
– Two slits on the back
TROUSERS DETAILS:
– Fabric: 100 % Geelong lamb wool flannel from first shearing cloth by Lanificio di Pray Biella
– Zip closure with button
– Double pince
WAISTCOAT DETAILS:
– Fabric: 100% Shetland tweed wool cloth by Lanificio di Pray Biella
– Closure of 5 buttons in Corozo
– Plunger pocket
– Yarn-dyed Bemberg cupro lining
– Rear belt for fit adjustment
ACCESSORIES:
– Tie: Three folds 100 % raw herringbone silk
– Pocket square: 85 % Cashmere – 15 % hand-hemmed silk
– Braces: 100 % raw silk fabric harringbone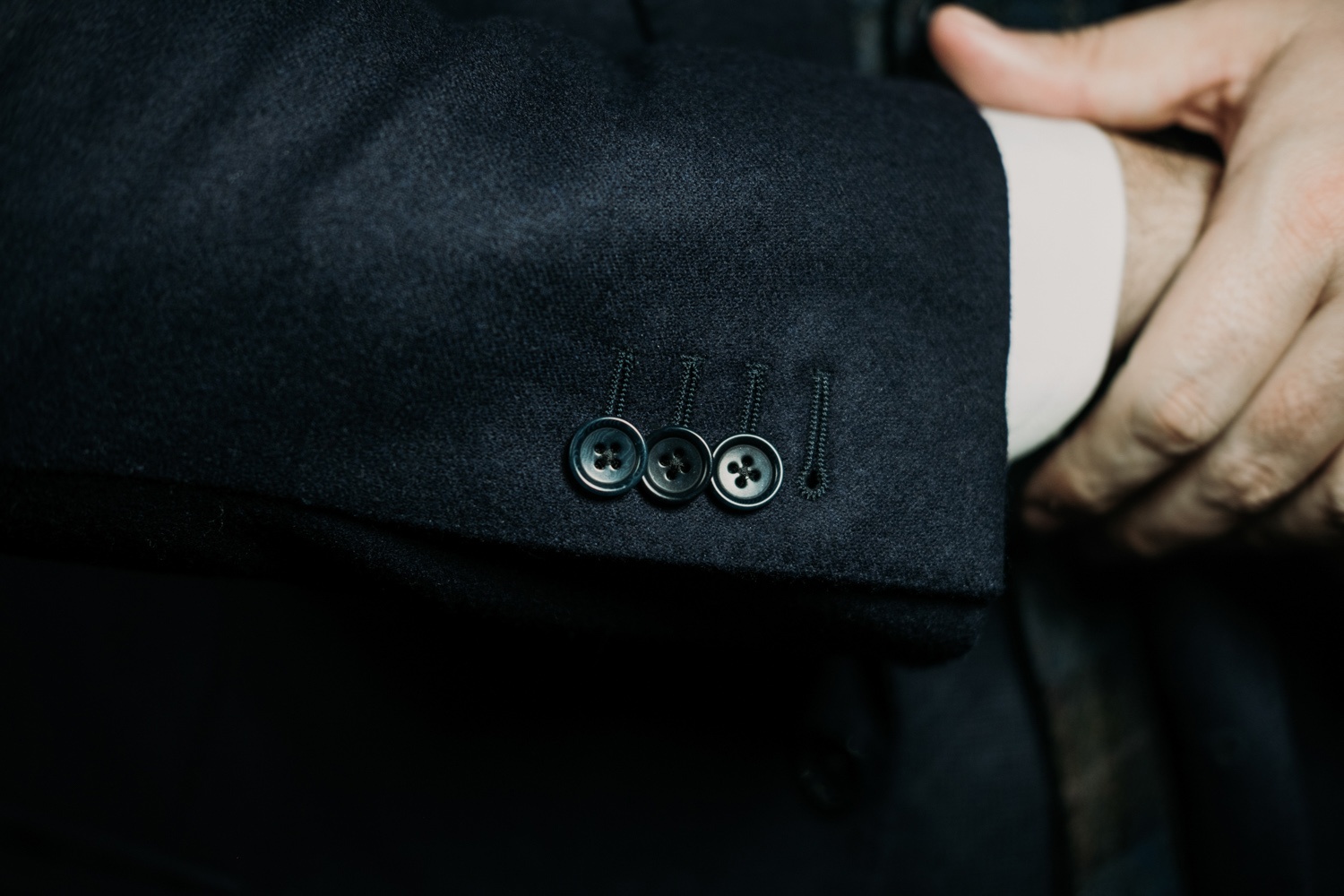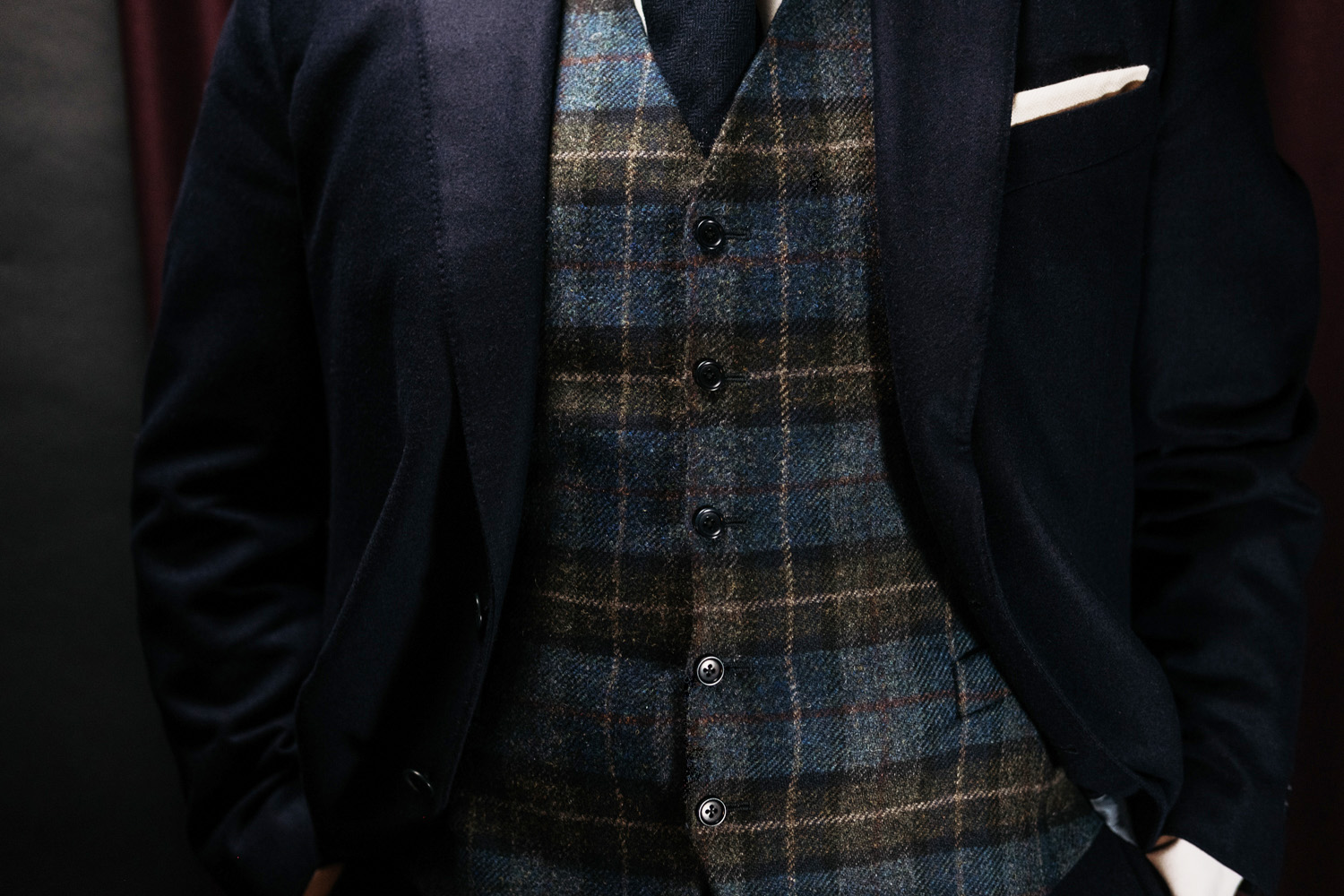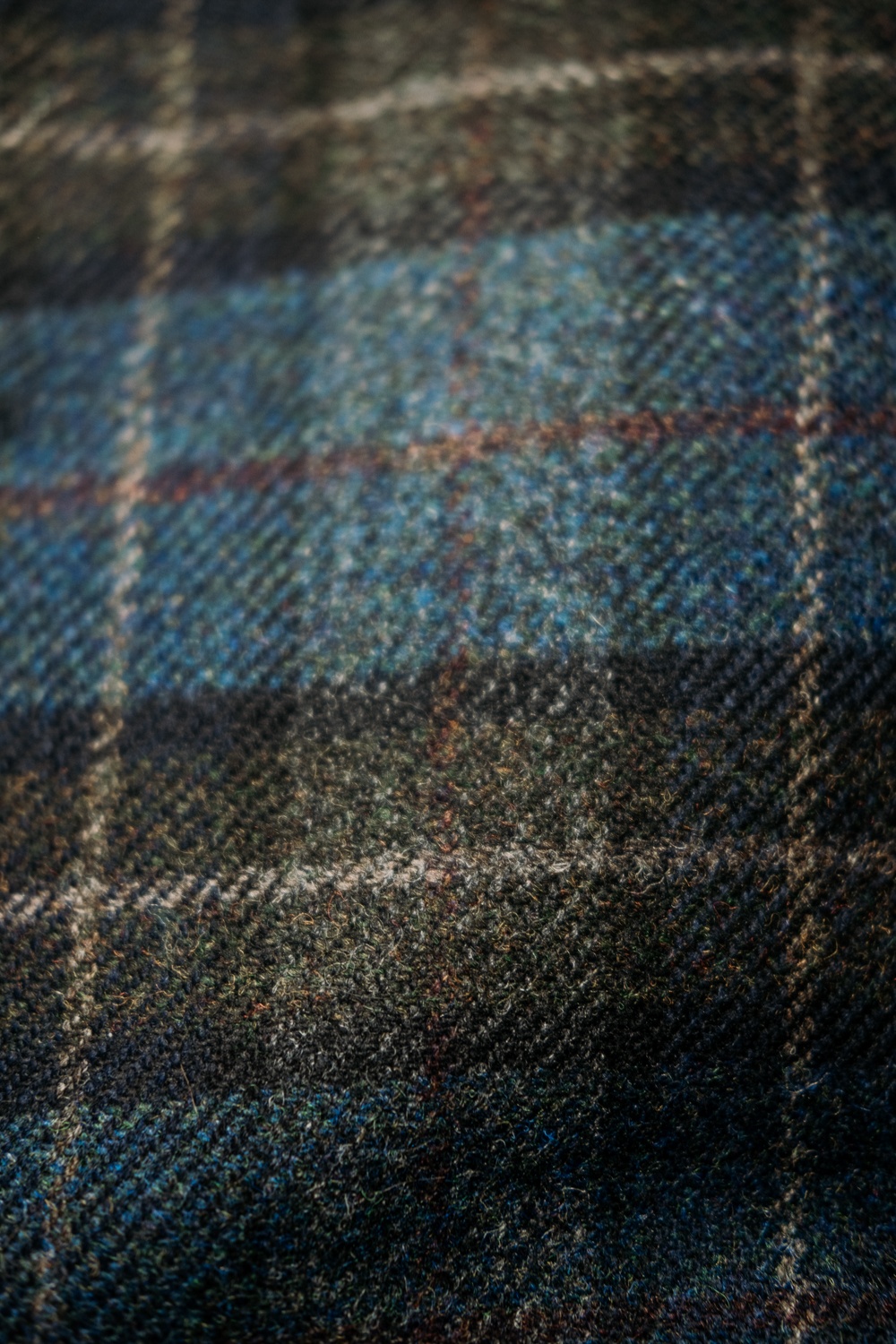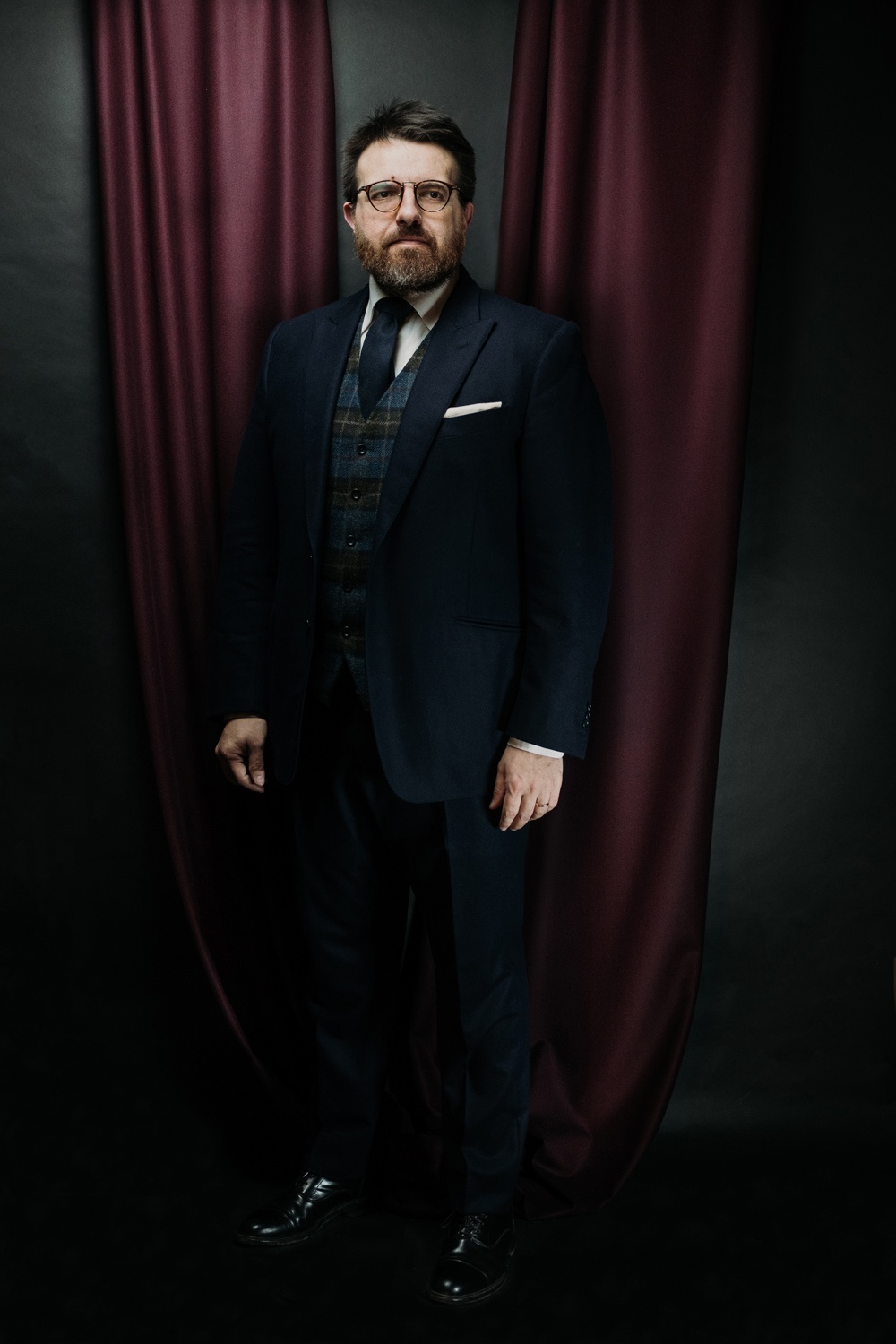 REINVENTING THE WEDDING JACKET
Use the jacket of the wedding day daily creating a new figure stilistca by means of a waistcoat and trousers with a sporty cut.
The coordinated geelong wool flannel waistcoat is a valid alternative to give continuity and to allow you to break the outfit with a contrasting color and material trousers.
The double-pleated trousers made with a heavy wool twill with a pied-de-poule pattern in beige-brown-green tones represent a variant in full gentleman-countryside style.
JACKET DETAILS:
– Fabric: 100 % Geelong lamb wool flannel from first shearing cloth by Lanificio di Pray Biella
– Closure with two buttons in blue Corozo
– Flap pockets
– Cuffs with four buttons in blue Corozo
– Edge stitching
– Yarn-dyed Bemberg cupro lining
– Five internal pockets
– Two slits on the back
TROUSERS DETAILS:
– Fabric: 100 % heavy wool twill cloth by Lanificio di Pray Biella
– Zip closure with button
– Double pince
WAISTCOAT DETAILS:
– Fabric: 100 % Geelong lamb wool flannel from first shearing cloth by Lanificio di Pray Biella
– Closure of 5 buttons in Corozo
– Plunger pocket
– Yarn-dyed Bemberg cupro lining
– Rear belt for fit adjustment
– Hand-made buttonholes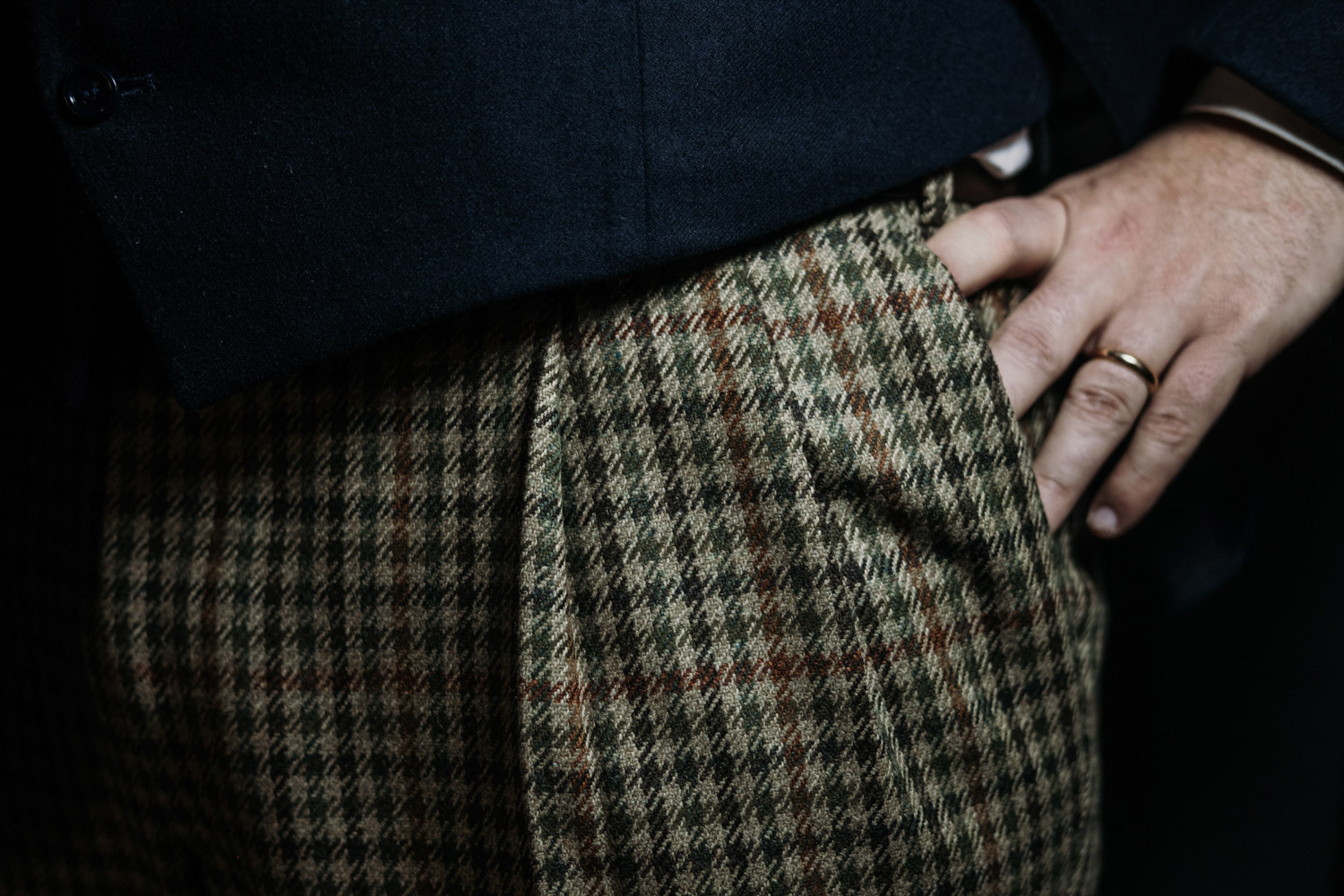 Discover the Tailor Made Service